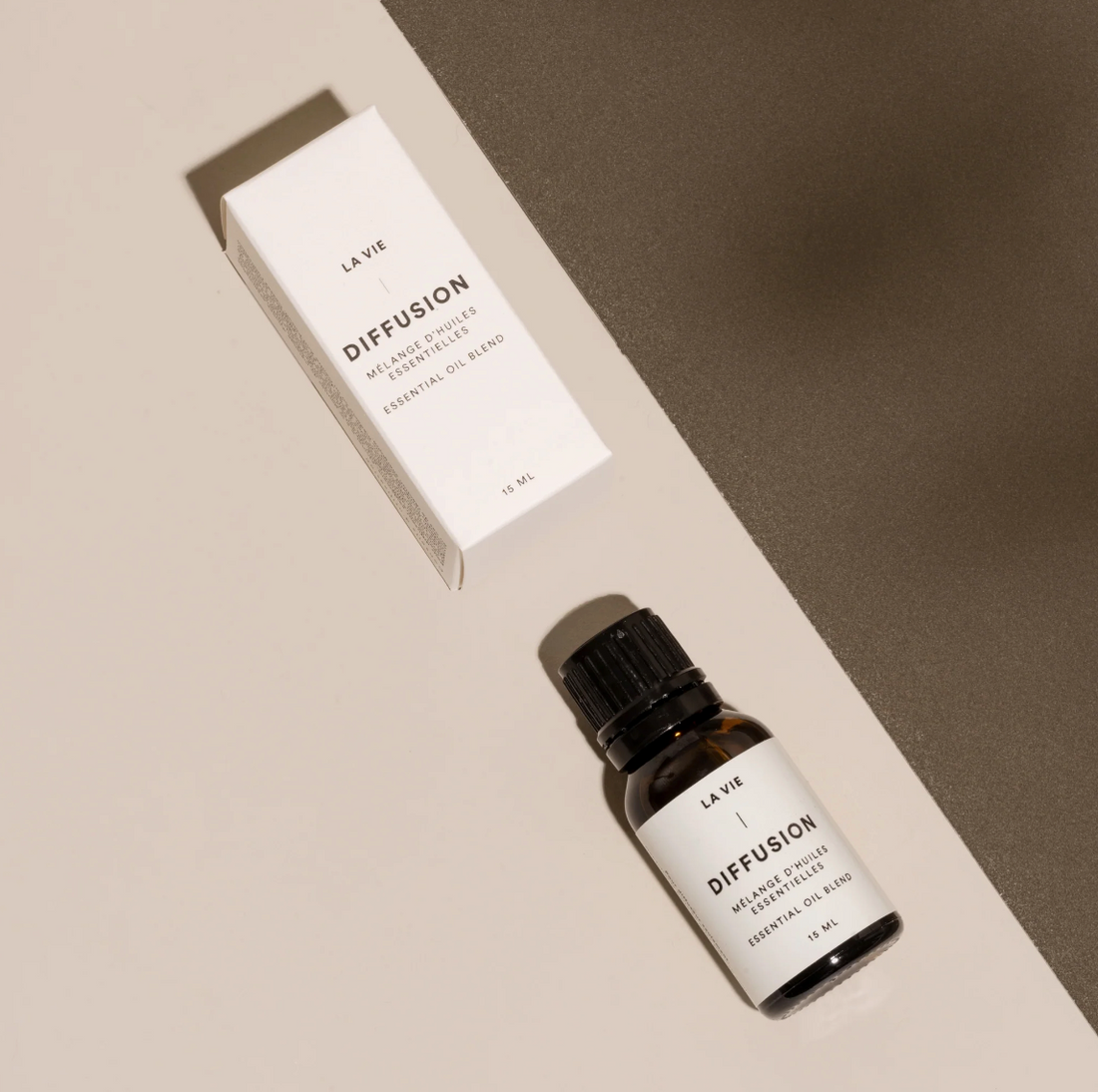 Eucalyptus Rosemary Diffuser Oil
An exclusive blend of rosemary, eucalyptus and lavender essential oils.

A relaxing and soothing spa-inspired scent made solely from a 100% pure essential oil blend.
A sleek amber glass bottle with a chic and minimalist look.
Origin: Saint-Eustache, Quebec, Canada
Maker: La Vie Apothecaire 
Process: Handpoured

Materials: Exclusively made from 100% pure essentials oils. Not diluted with any synthetic compounds or other products. Eucalyptus Globulus Leaf Oil, Rosmarinus Officinalis Leaf Oil (Rosemary), Lavandula Angustifolia Oil (Lavender)

Colour: Amber Glass Jar
Size:  15ml 
How to use: 
For diffuser ONLY. Add 6 to 10 drops of the essential oil blend to the water of your diffuser to refresh the air of your space. Always follow the instructions of the diffuser used. Keep out of reach of children and pets. Do not use if you are pregnant or breastfeeding. External use only. Avoid contact with eyes, skin and mucous membranes; if contact occurs, rinse thoroughly with water or vegetable oil and see a doctor in case of reaction or in case of doubt. If accidental ingestion occurs , seek urgent medical attention or contact a Poison Control Center. If an allergic reaction occurs, discontinue use.