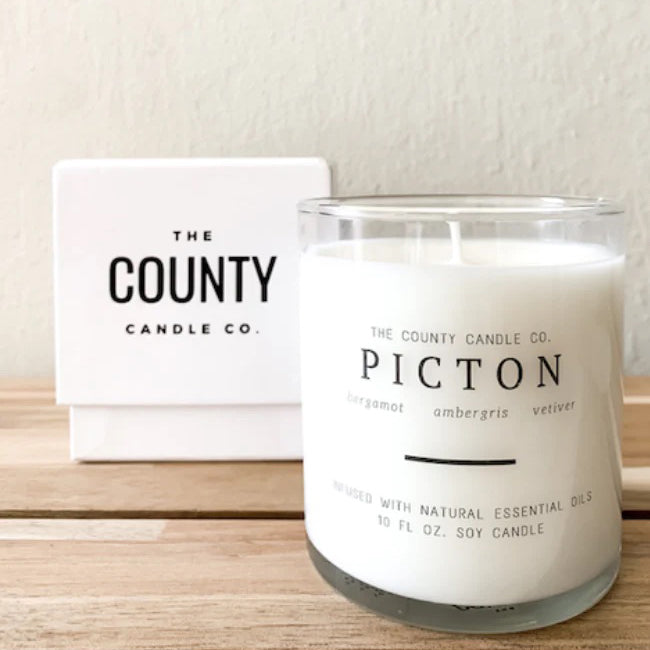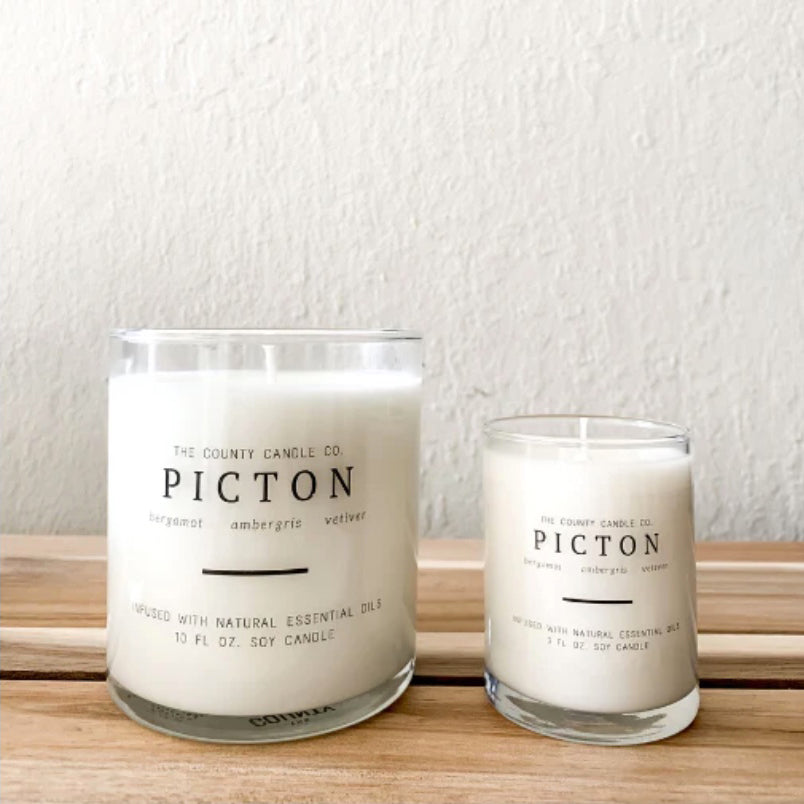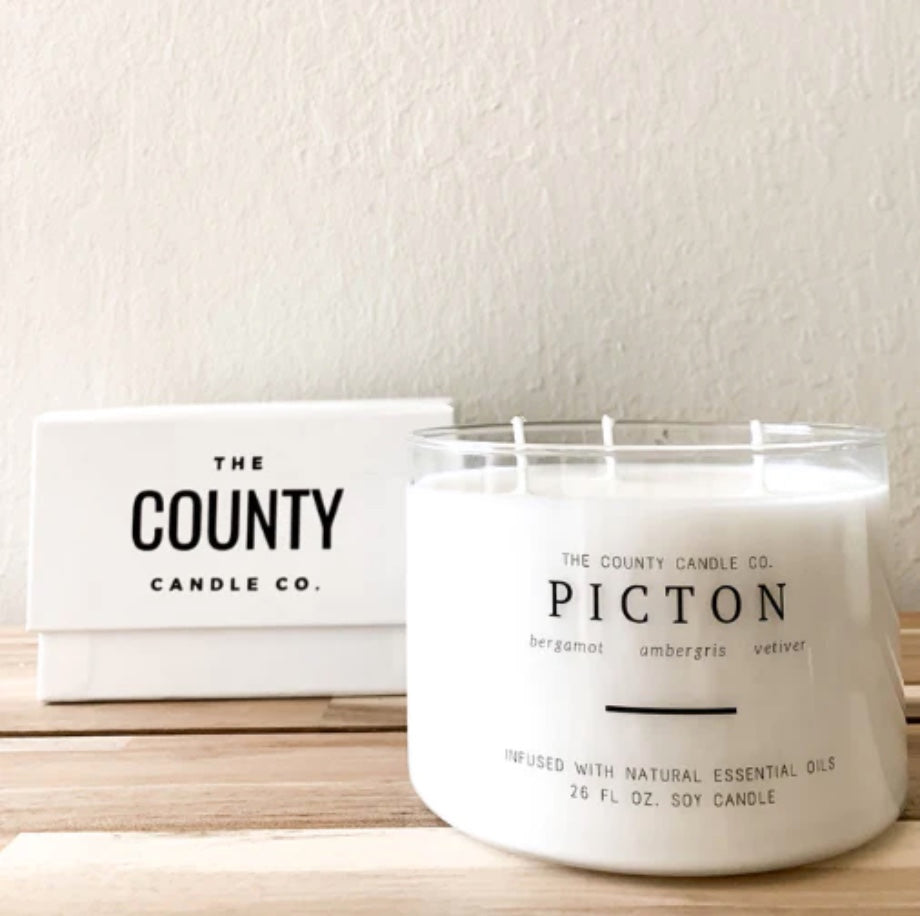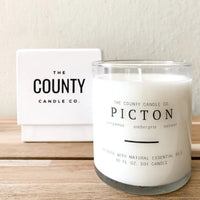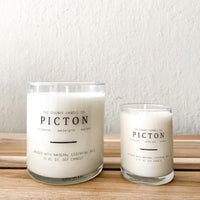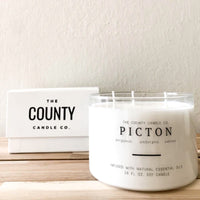 Picton Candle | Bergamot, Ambergris & Vetiver
Paying homage to this quintessential Ontario town's Napoleonic War General namesake, and its Loyalist officer roots, this traditionally masculine scent has broad appeal - enticing neroli and orange blossom counter mysterious ambergris at center stage.
Note Profile:
Top: Bergamot, Grapefruit, Verbena
Middle: Neroli, Orange Blossom
Base: Ambergris, Amberwood, Vetiver
.

Burn Time:  3oz - 20 Hrs. | 10oz - 60 Hrs. | 26oz - 130 Hrs.
Materials:
The County Candle Co. uses 100% premium soy wax for a clean burn, lead-free cotton wicks, 100% phthalate-free fragrances infused with essential oils, and recyclable packaging and shipping materials. Our candles are petroleum-free, cruelty-free, and 100% vegan.
Want to reuse your candle glass? 
Wipe out the remaining wax, use a spoon to pry out the wick base, and wash it out with soap and water.
Care: 
Trim your wick to ¼" before each burn, and allow the melt pool to reach the edges of the container before extinguishing. This is roughly 3 to 4 hours for our 10 oz candles and 2 to 3 hours for our votive candles. This will allow for an even burn, and prevent dreaded tunneling.
 To prevent fire and serious injury, burn your candle within sight and away from drafts. Remove all packaging before use. Do not use if glass is cracked or damaged. Keep away from flammable material, children, and pets.