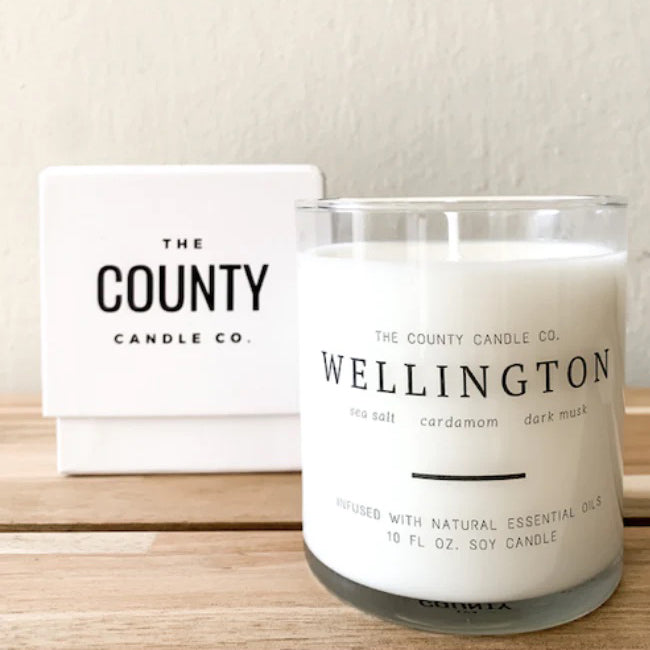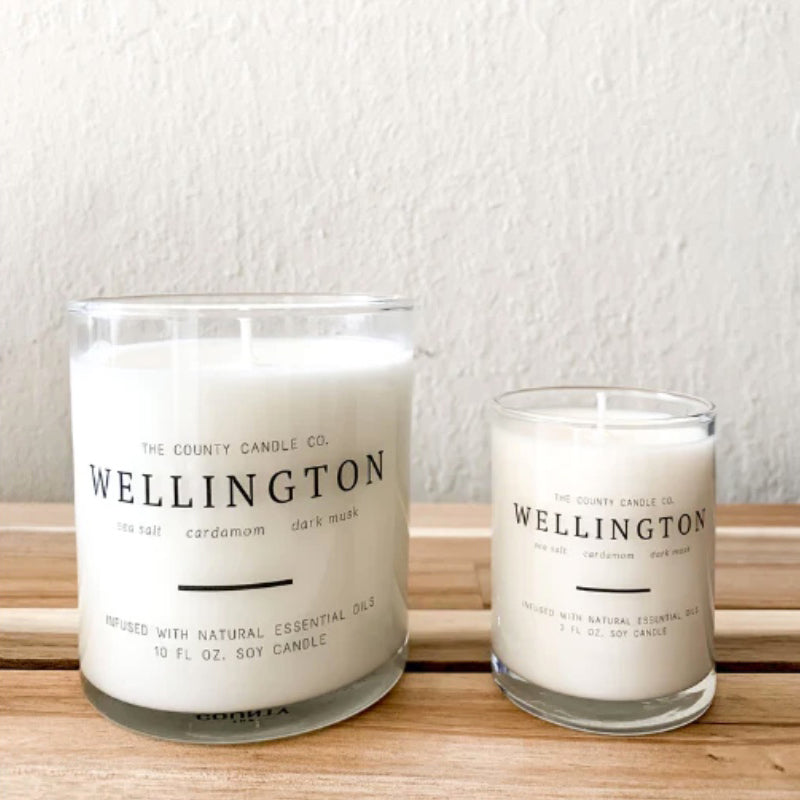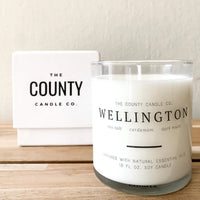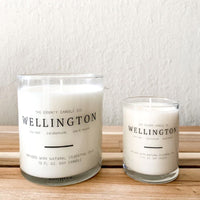 Wellington Candle | Sea Salt, Cardamom & Dark Musk
The village of Wellington was settled at the water's edge in the middle of the 19th century, and quickly grew into a focal port for Prince Edward County. Expansive homes with stately verandas flowered the village into a romantic lakeside location with a resort atmosphere that remains the same today.
The sweet yet salty seaside accords combine with an undercurrent of amber and vanilla to balance the base of dark musk transporting you to this lakeside playground.
Note Profile:
Top:  Citrus, Sea Salt, Ozone
Middle:  Plum, Cardamom
Base: Amber, Dark Musk
This fragrance is infused with natural essential oils, including cardamom seed + clove leaf.
Burn Time:  3oz - 20 Hrs. | 10oz - 60 Hrs. 
Materials:
The County Candle Co. uses 100% premium soy wax for a clean burn, lead-free cotton wicks, 100% phthalate-free fragrances infused with essential oils, and recyclable packaging and shipping materials. Our candles are petroleum-free, cruelty-free, and 100% vegan.
Want to reuse your candle glass? 
Wipe out the remaining wax, use a spoon to pry out the wick base, and wash it out with soap and water.
Care: 
Trim your wick to ¼" before each burn, and allow the melt pool to reach the edges of the container before extinguishing. This is roughly 3 to 4 hours for our 10 oz candles and 2 to 3 hours for our votive candles. This will allow for an even burn, and prevent dreaded tunneling.
 To prevent fire and serious injury, burn your candle within sight and away from drafts. Remove all packaging before use. Do not use if glass is cracked or damaged. Keep away from flammable material, children, and pets.