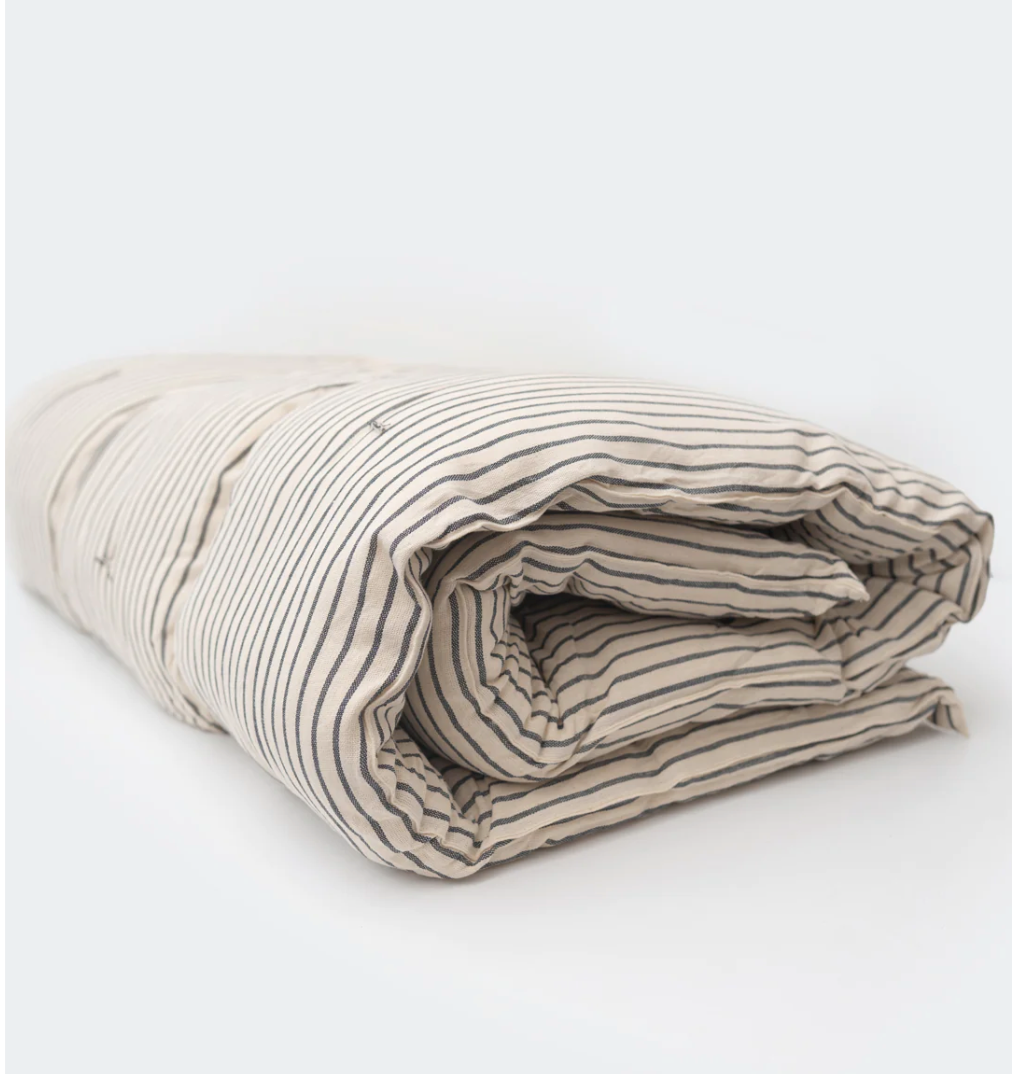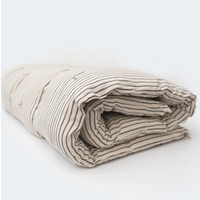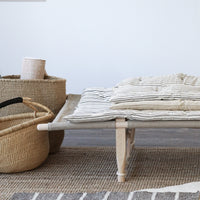 Natural Kapok Bedroll - Black Stripe
Combining traditional Guinean weaving and indigo-dyeing methods with Nordic design, the Natural Kapok Bedroll is crafted from hand-spun, handwoven, hand-dyed cotton. The result is a wondrously soft and plush mattress topper perfectly sized for a twin bed (double up for a king) or to lay out on a wide bench. 

Filled with Kapok fibres, a soft natural fibre which is naturally hypoallergenic. 
Origin: Guinea

Maker: Handwoven by Tensira Artisans under fair trade standards.  
Process: Handspun, handwoven, hand-dyed.

Materials: 100% untreated cotton cover, 100% kapok filling

Colour: Ivory & Black 

Size:  W 34" x L 72"
Care: Dry clean