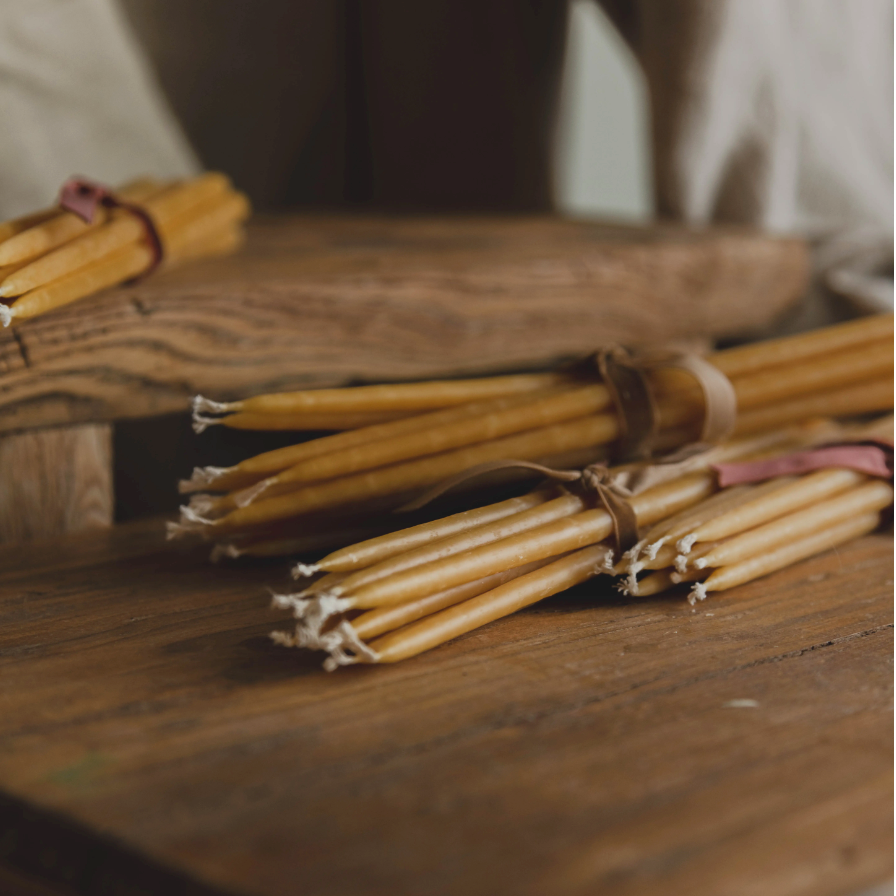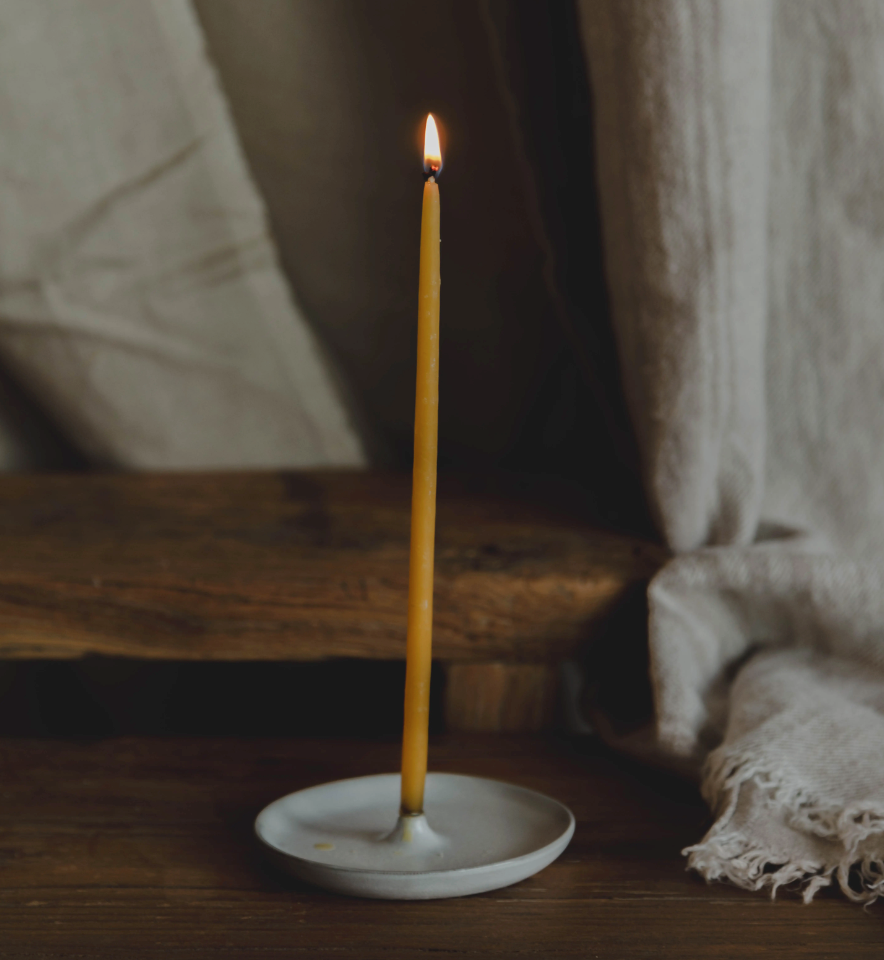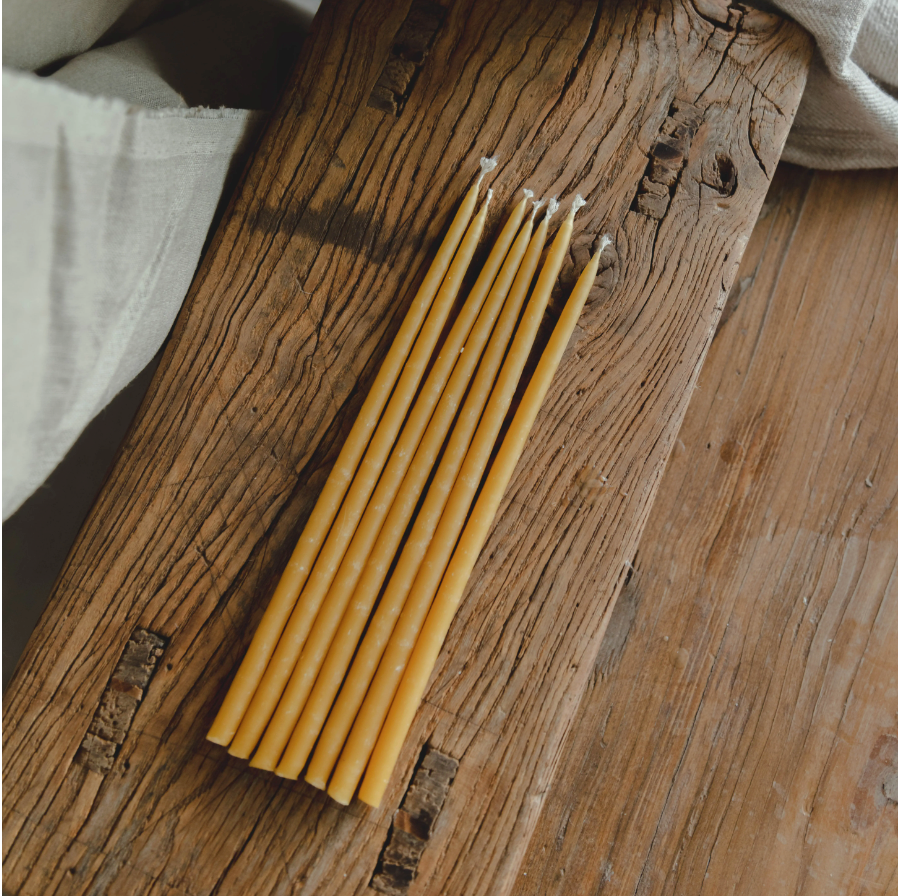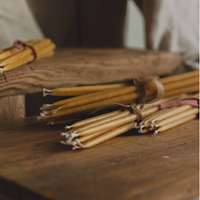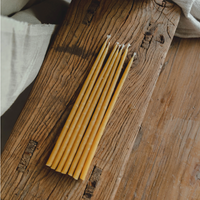 Slim 8" Beeswax Tapers - Set of 10
Beautiful 1/4" by 8" tapered beeswax candles. A stunning natural element that has a lovely honey scent and soft bright light as they burn.
Sold as a set of 10 wrapped in velvet ribbon.
Candles burn for 1.5 hours.
Origin: Canada

Process: Hand poured

Materials: 100% Canadian Beeswax

Colour: Natural 

Size: 8" tall, 1/4" wide
Care: Burn on a heat-safe surface. Do not leave candles unattended.