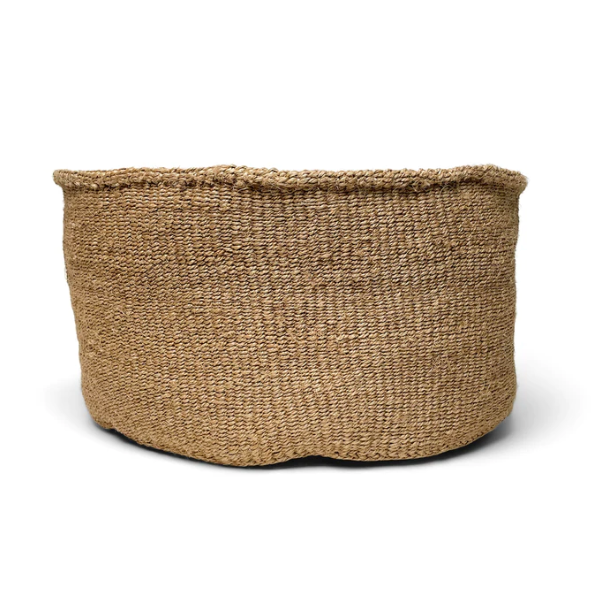 The Sisal eco-friendly baskets are handmade by artisans in Kenya using natural dyes and locally sourced sisal fibre. Whether you are using them as a storage catch-all or a woven plant pot, any way you style these baskets you'll be adding a global flair, and a warm natural element to your space. 
The women of Kitui weave baskets with soul. Whether they are widows or single mothers, for the women in this co-op weaving is their only source of income, enabling them to feed their families and send their children to school.
Origin: Kenya

Maker: Designed by Obakki, ethically handwoven by artisans in Kitui, Kenya. 
Process: Handwoven

Materials: 100% Sisal Fibres 

Colour: Sand

Size: 20" diameter, 10" height
Care: Spot clean using minimal water and an undyed cloth to prevent colours from bleeding.
Each basket is unique and slight variations can occur due to its handmade nature