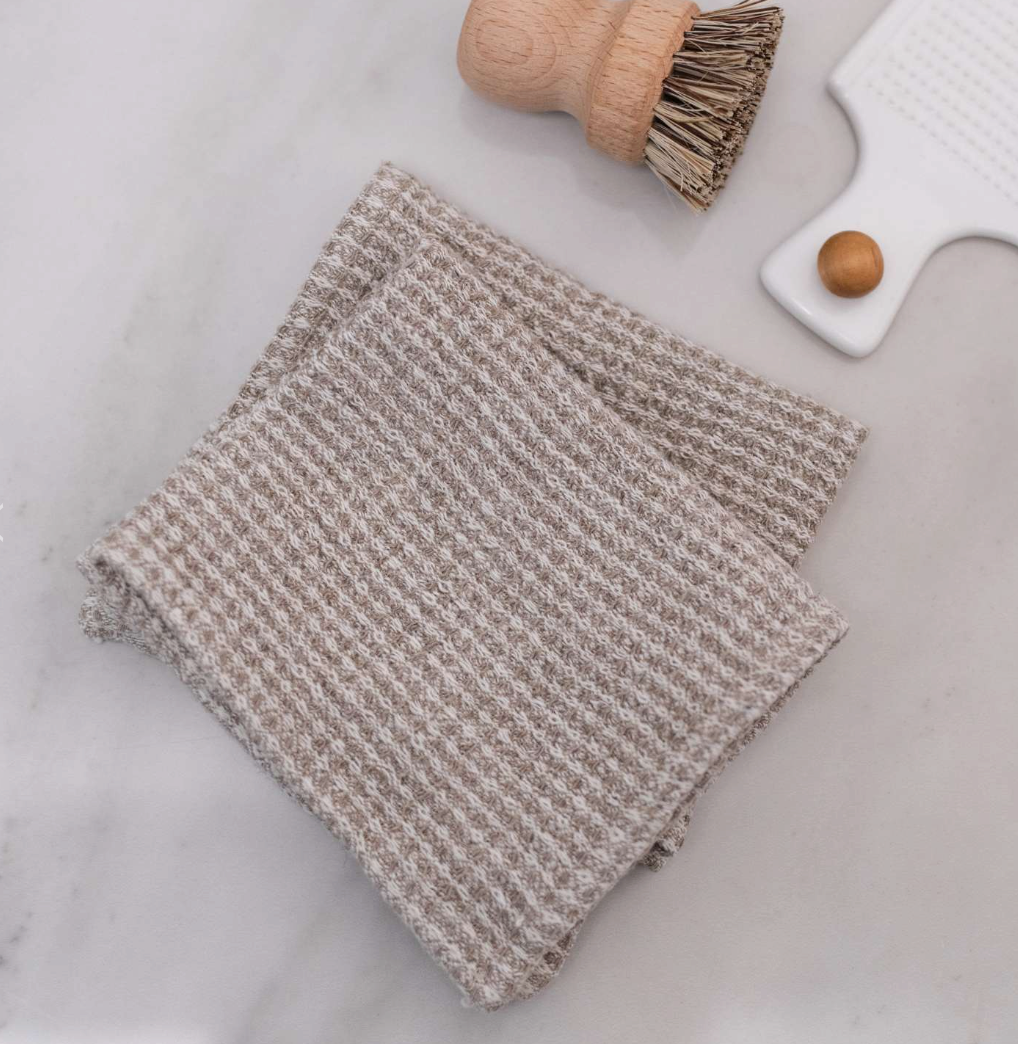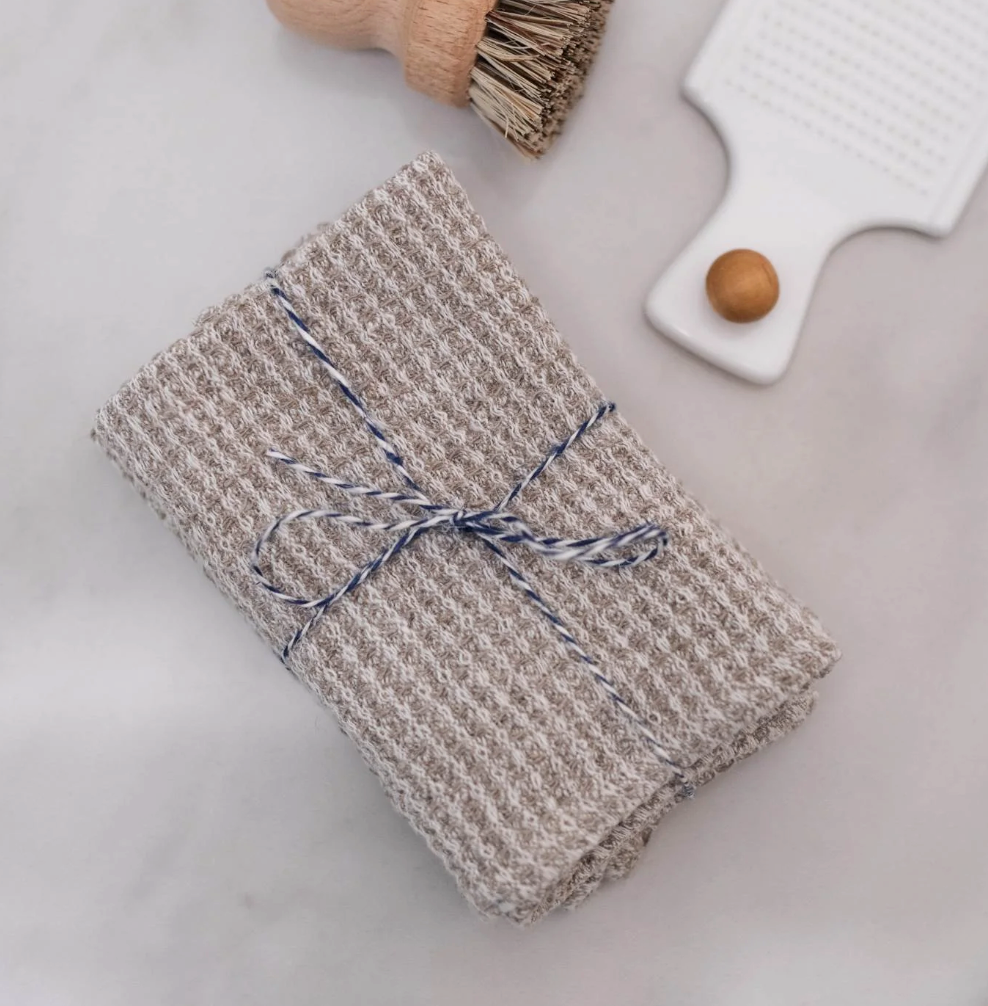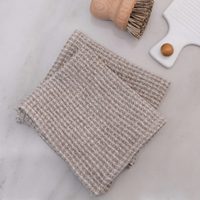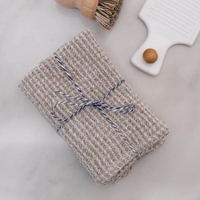 Linen Dish Cloths | Set of 2
Linen Dishcloths have fantastic functionality and beauty that none can resist. The unique texture of hand-made linen pieces and the absorbent factor will help to keep your silverware and dishes shiny and dry.

The loop to hang helps the fabric dry faster. Stone-washed for extra softness.
Origin: Lithuania 
Maker: Designed and crafted by Linen Tales.
Process: Sustainable and specialized dyeing, softening and weaving techniques. Handmade.
Materials: 100% linen, 285 g/m2
OEKO-TEX® and EUROPEAN FLAX® certified linen fabric
Colour: Natural
Size: 26x26 cm / 10"x10"
Care: Machine wash cold, tumble dry low.