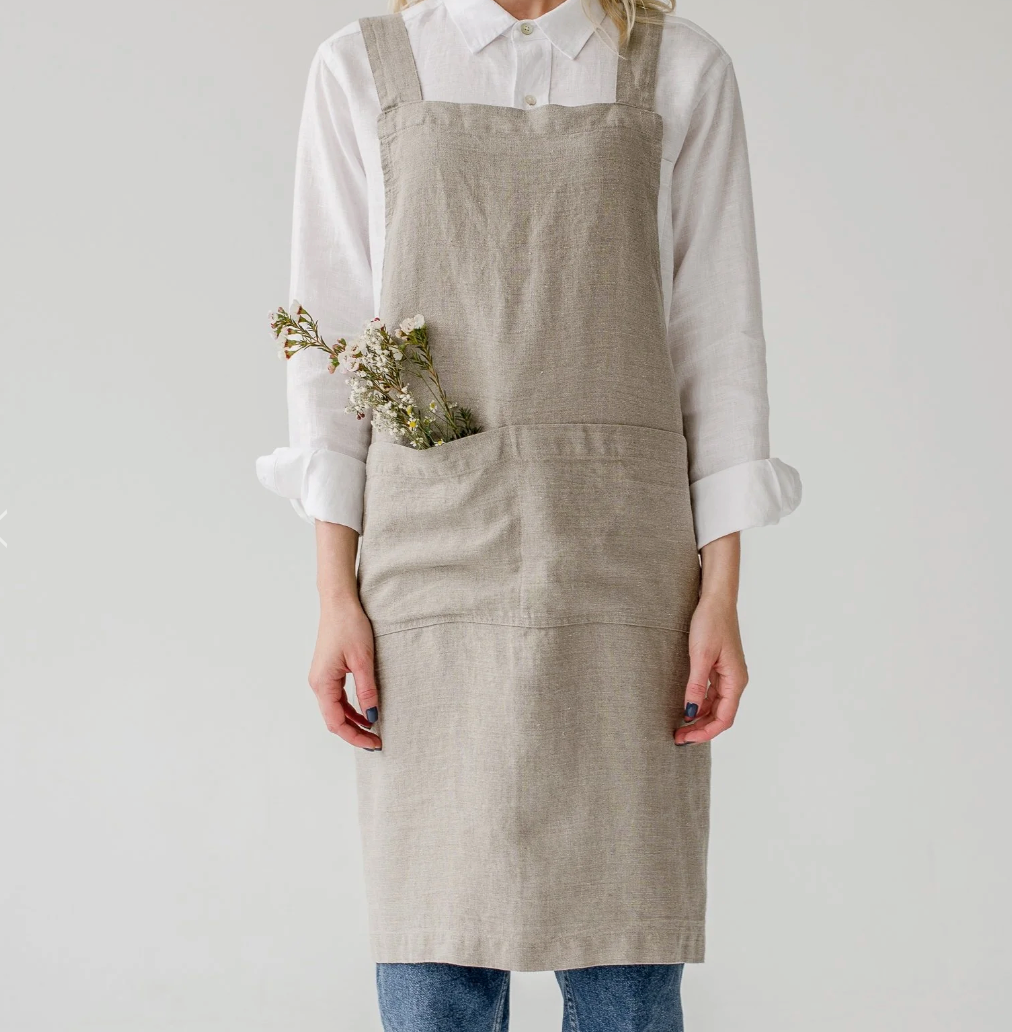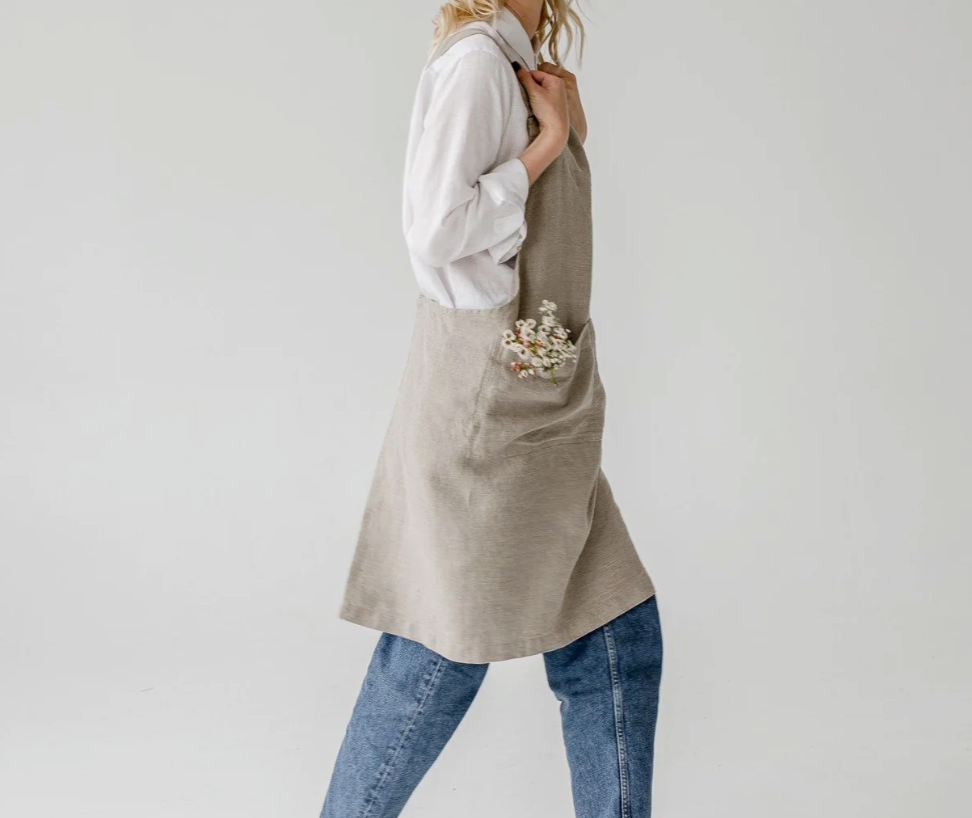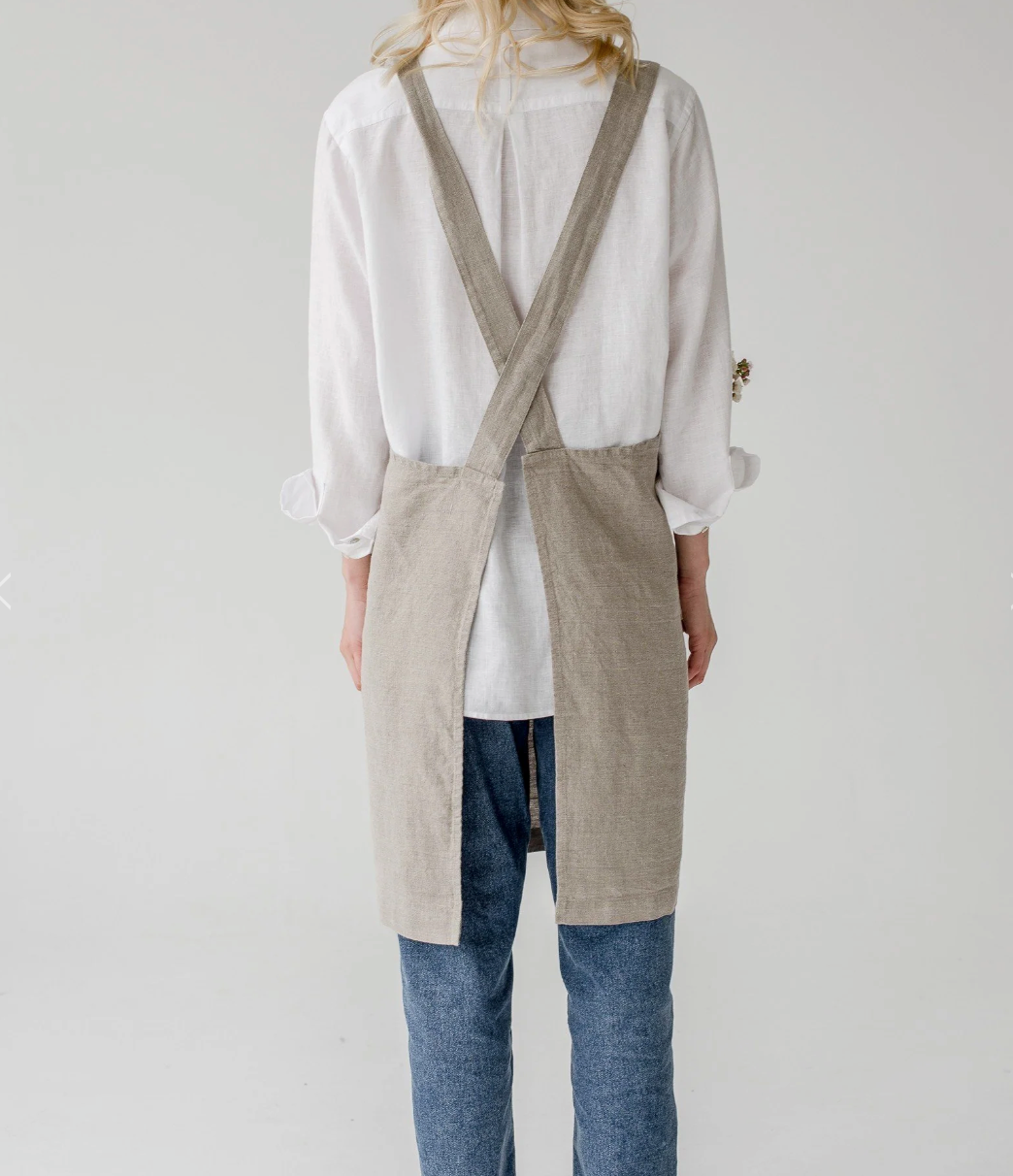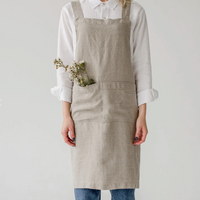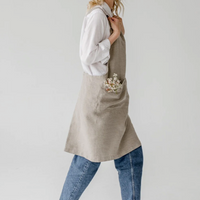 Linen Crossback Apron - Natural
A perfect surprise for anyone that loves cooking or is learning how to cook. The Linen Crossback Apron is comfortable as it has no ties and is easy to put on and off. The humble piece of fabric to bring you joy while cooking.
Two front pockets are perfect for storing things you want to have at hand.
Origin: Lithuania 
Maker: Designed and crafted by Linen Tales.
Process: Sustainable and specialized dyeing, softening and weaving techniques.

Materials: 100% washed linen (215g/m2).
OEKO-TEX® and EUROPEAN FLAX® certified linen fabric
Colour: Natural 
Size
Width: 100 cm / 39"
Length: 83 cm / 33"

Care: Machine wash on cold, hang to dry or tumble dry low. It is recommended to wash linens separately the first washes.