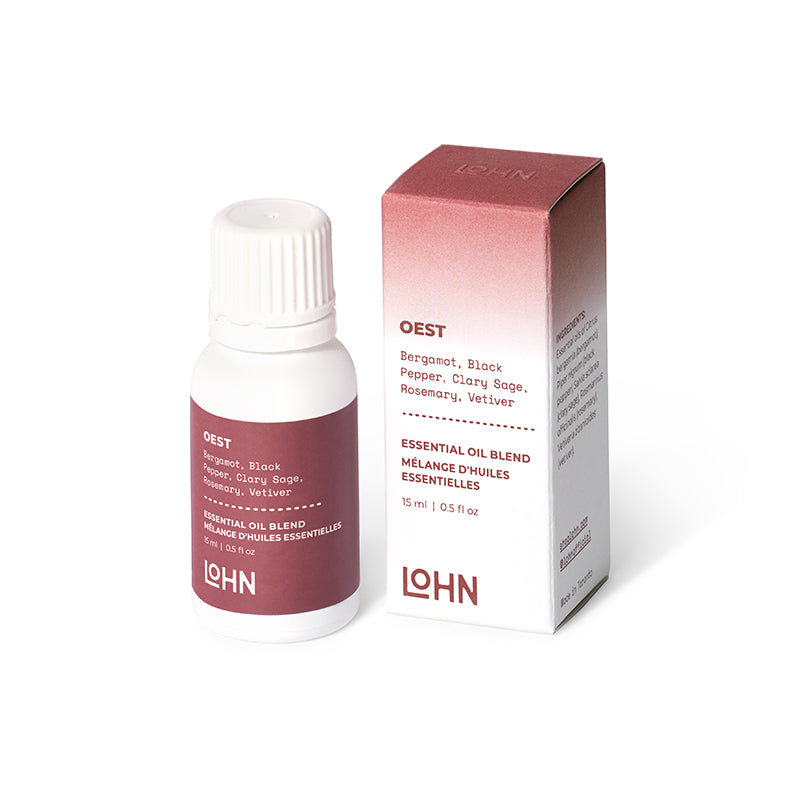 Oest Essential Oil Blend | Black Pepper & Rosemary
Vistas of winding coastlines
A lush valley after the rain. Bergamot's citrus, spicy black pepper, fresh rosemary, floral clary sage, with earthy-fresh vetiver.
Scent Notes: 

Ingredients: A blend of bergamot, black pepper, clary sage, rosemary and vetiver essential oils.
Scent Family - Herbal/Spicy
Size: 15ml 
Origin: Every LOHN product is handmade by their small team of makers in a 2,000-square-foot studio located just outside of Toronto, Ontario.
Materials: Made in small batches. LOHN Forage Collection candles and diffuser blends are made with 100% essential oils.

Vegan, cruelty-free, paraben-free and phthalate-free.