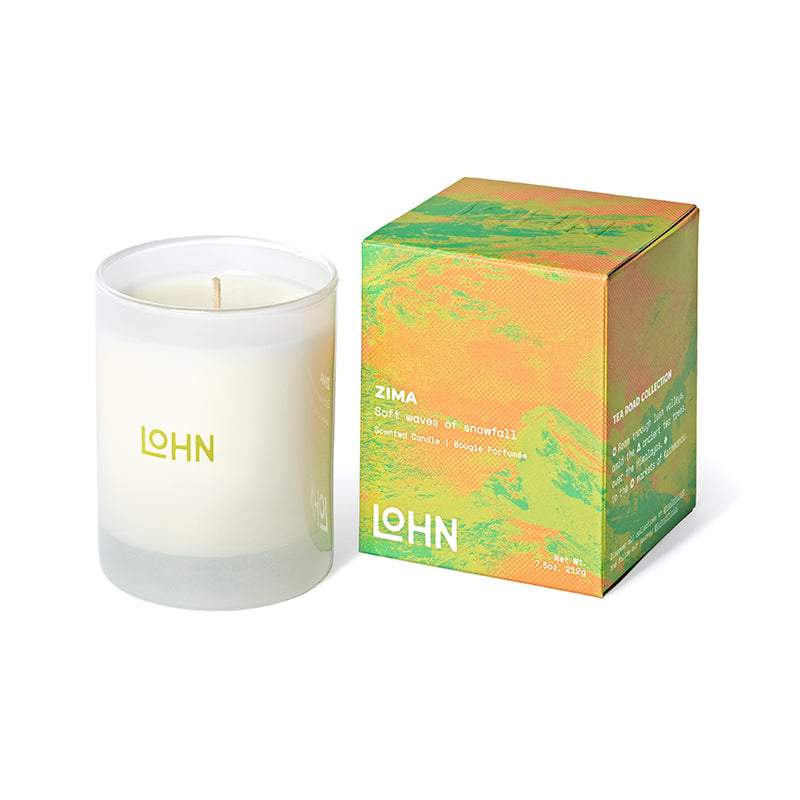 Zima Candle | Bergamot & Black Tea
ZIMA (from Polish, meaning Winter)
Soft waves of snowfall
A cup of spiced black tea.Bright bergamot, aromatic black tea, fragrant clove, a kick of black pepper, rounded by crisp bayberry.
Scent Notes: 
Top Notes: Bergamot & Black Pepper
Middle Notes: Black Tea & Clove
Base Notes: Amber & Bayberry
Scent Family - Citrusy/Spicy
Burn Time: 50 hours
Origin: 
Every LOHN product is handmade by their small team of makers in a 2,000-square-foot studio located just outside of Toronto, Ontario.
Materials: Made in small batches, LOHN Core Collection candles are scented with a blend of essential oils, and natural and phthalate-free synthetic fragrances. LOHN Forage Collection candles and diffuser blends are made with 100% essential oils.

LOHN's blend of organic coconut and soy wax allows their candles to burn clean and slow, fill your space with scent, and solidify with a smooth finish.
Every candle is made with a cotton wick.
Vegan, cruelty-free, paraben-free and phthalate-free.
Care: 
Burn on a stable, heat-safe surface away from drafts and flammable materials. Keep in sight, away from children and pets. During use, the glass may become warm. Allow to cool before handling. Do not burn for more than 3 hours at a time. Keep wick centered and wax free of debris. Trim wick to ¼" before each lighting. Discontinue use when ¼" of wax remains. 
Want to reuse your candle glass? Wipe out the remaining wax, use a spoon to pry out the wick base, and wash it out with soap and water.

 Size: 7.5 oz.