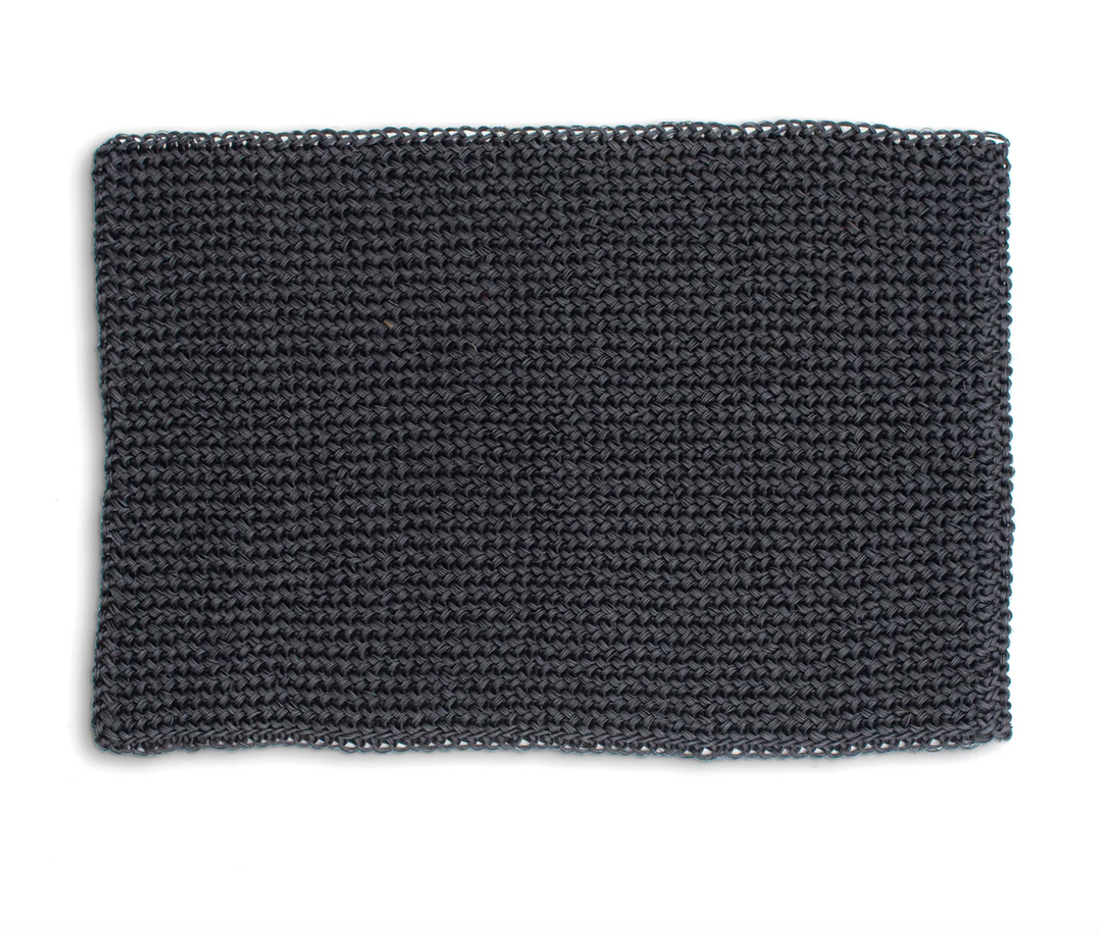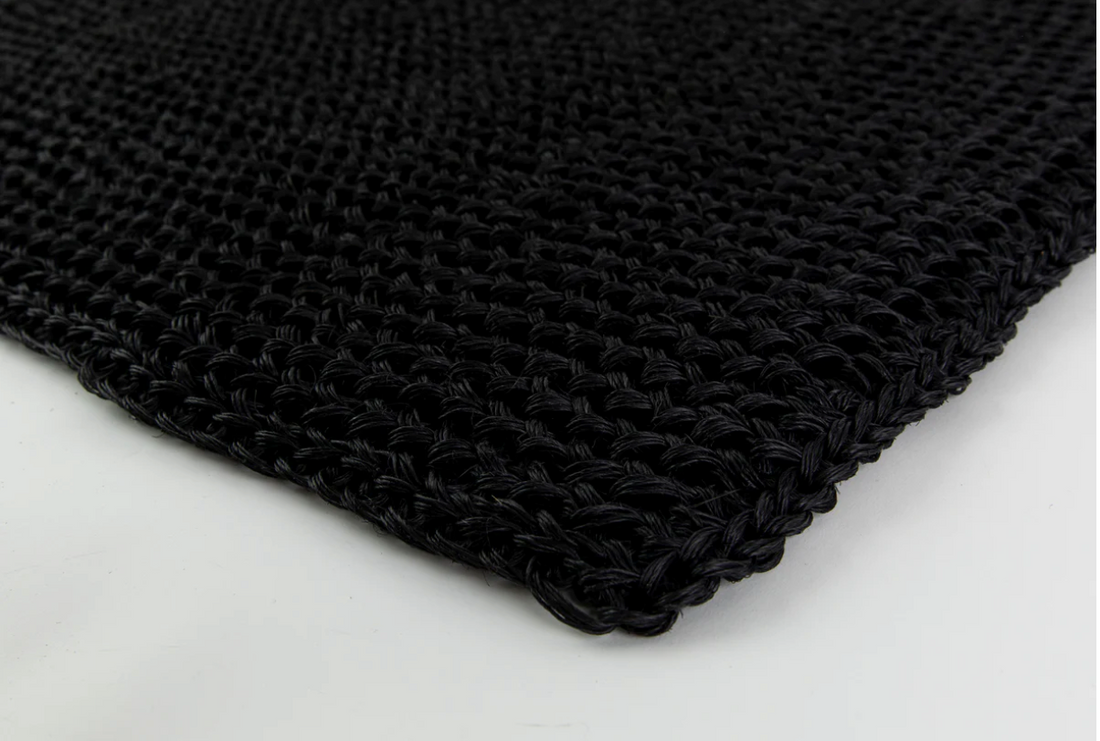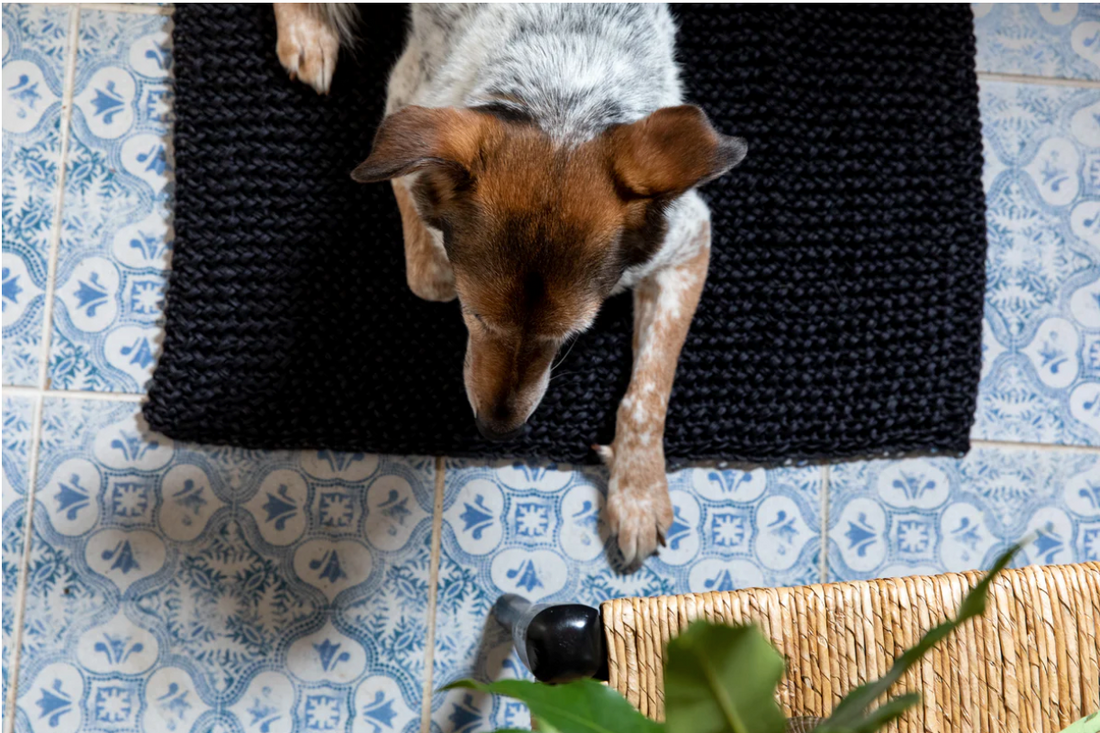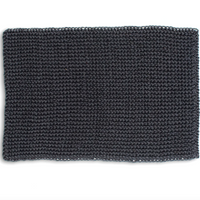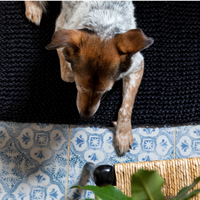 This understated fique mat provides a soft cushioned surface to step on. Its braided texture makes your entryway inviting, while the weave is also incredibly durable. They are great in covered outdoor areas where they are not exposed directly to the elements, and of course indoors, as an accent in areas of the home like the kitchen or bathroom.

Each mat is crocheted by hand and is one of a kind.  Slight variations from the photographs may occur.
Origin: Curiti, Colombia  

Maker: Designed by Azulina Home, made by artisans in Colombia under the practice of fair trade principles, working directly with artisans and paying them fairly wages for their craft.
Process: Hand crocheted. 

Materials: 100% hand-braided out of fique, a naturally sustainable & biodegradable fibre, native to the Andean regions of Colombia.

Colour: Black 

Size: 20" x 28" 
Care: Wipe Clean