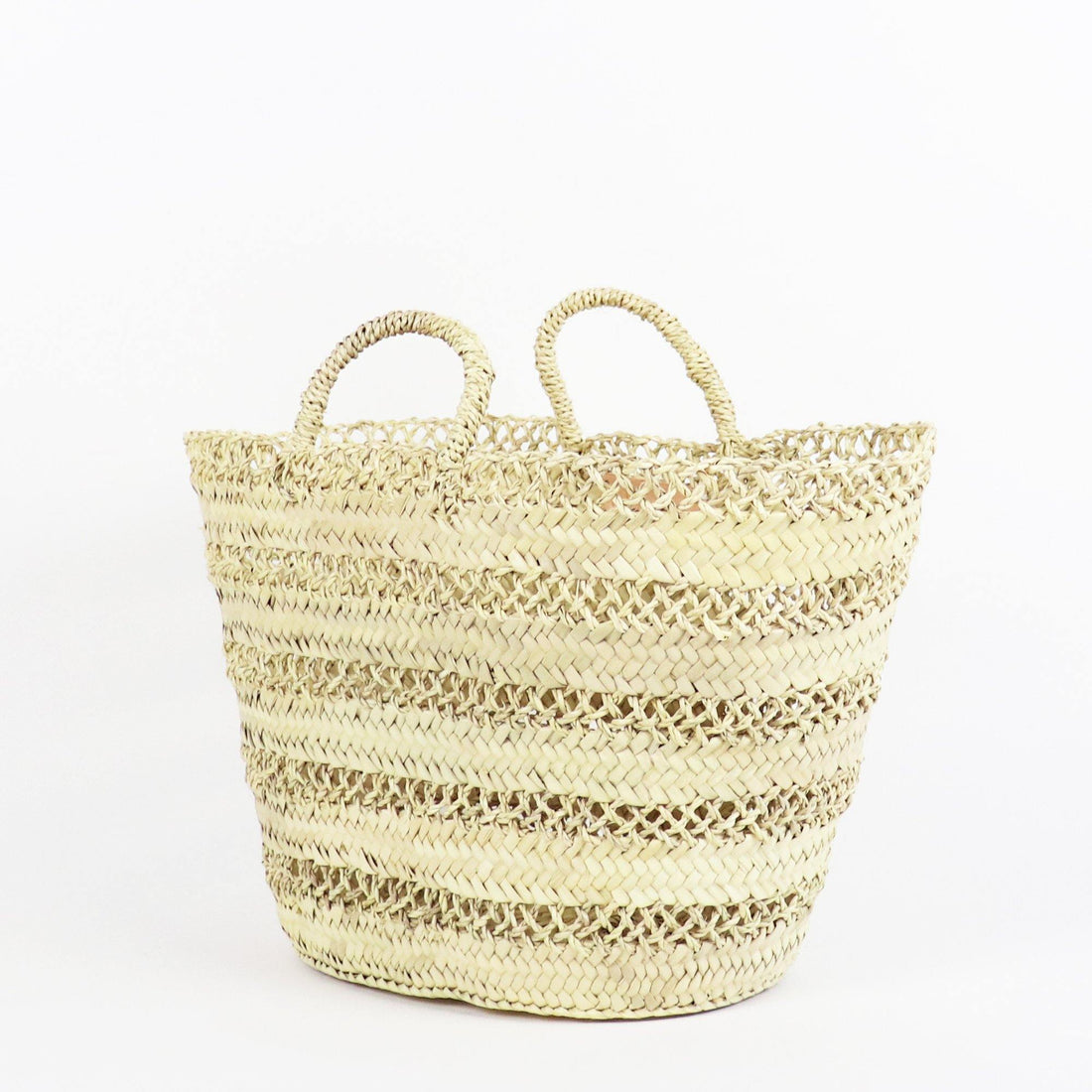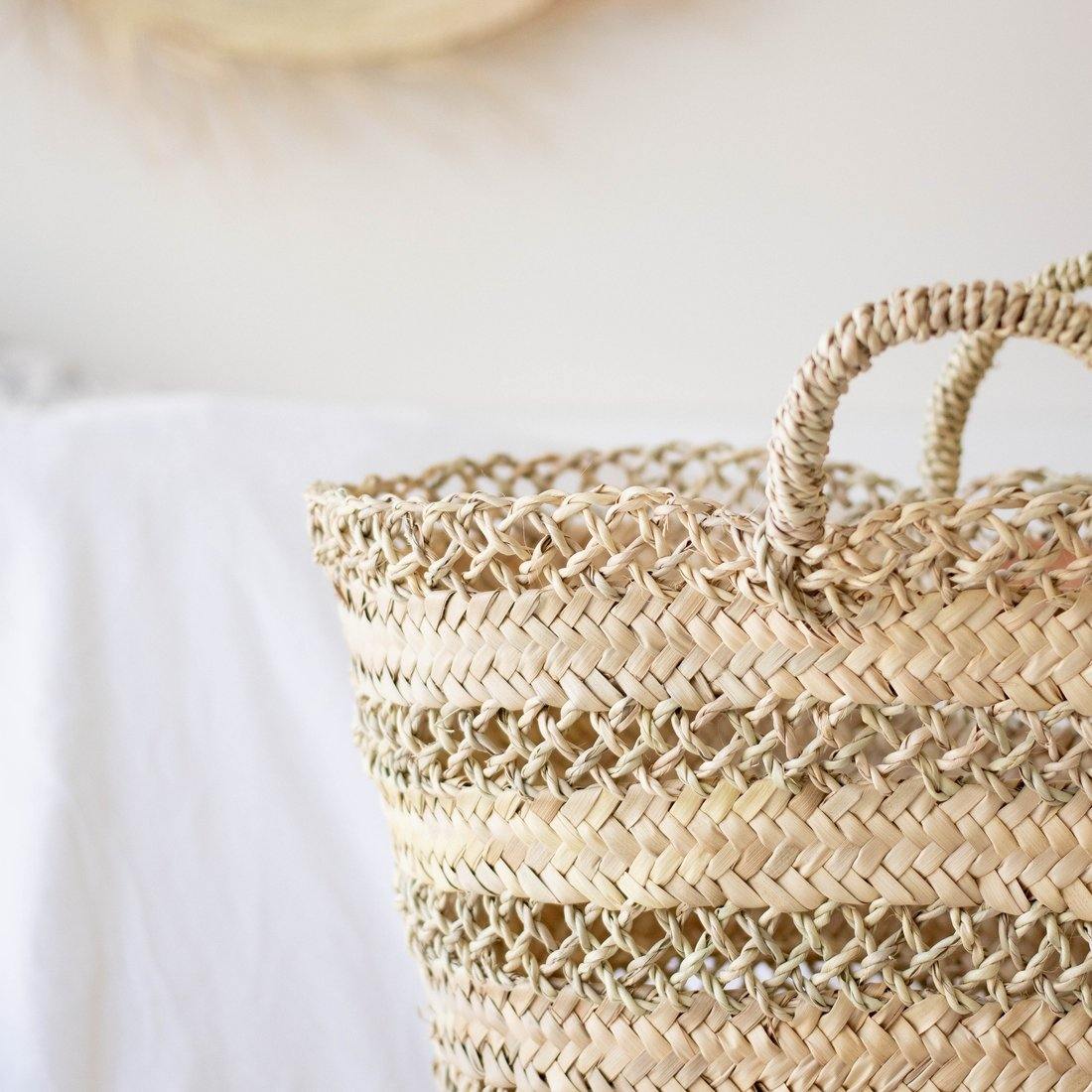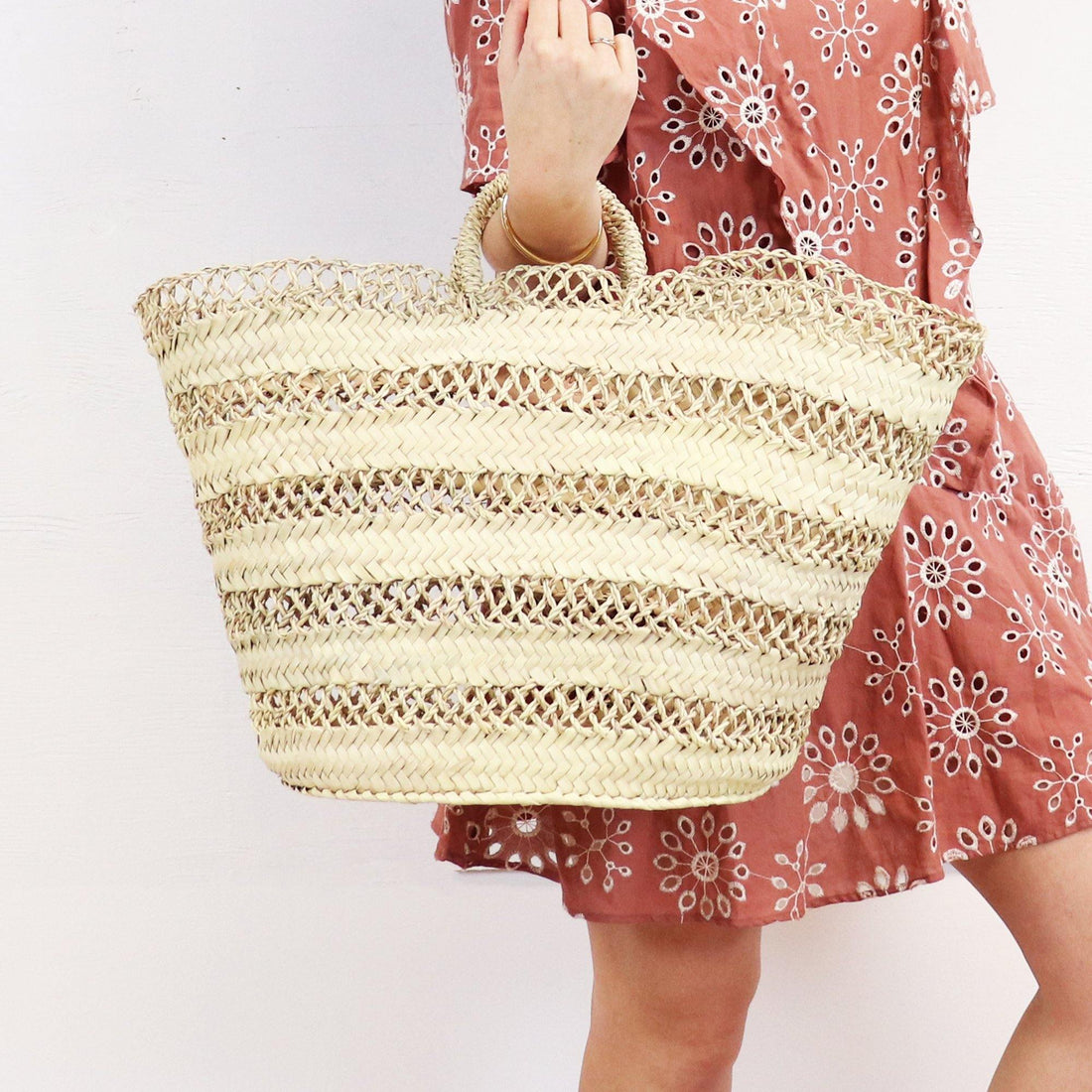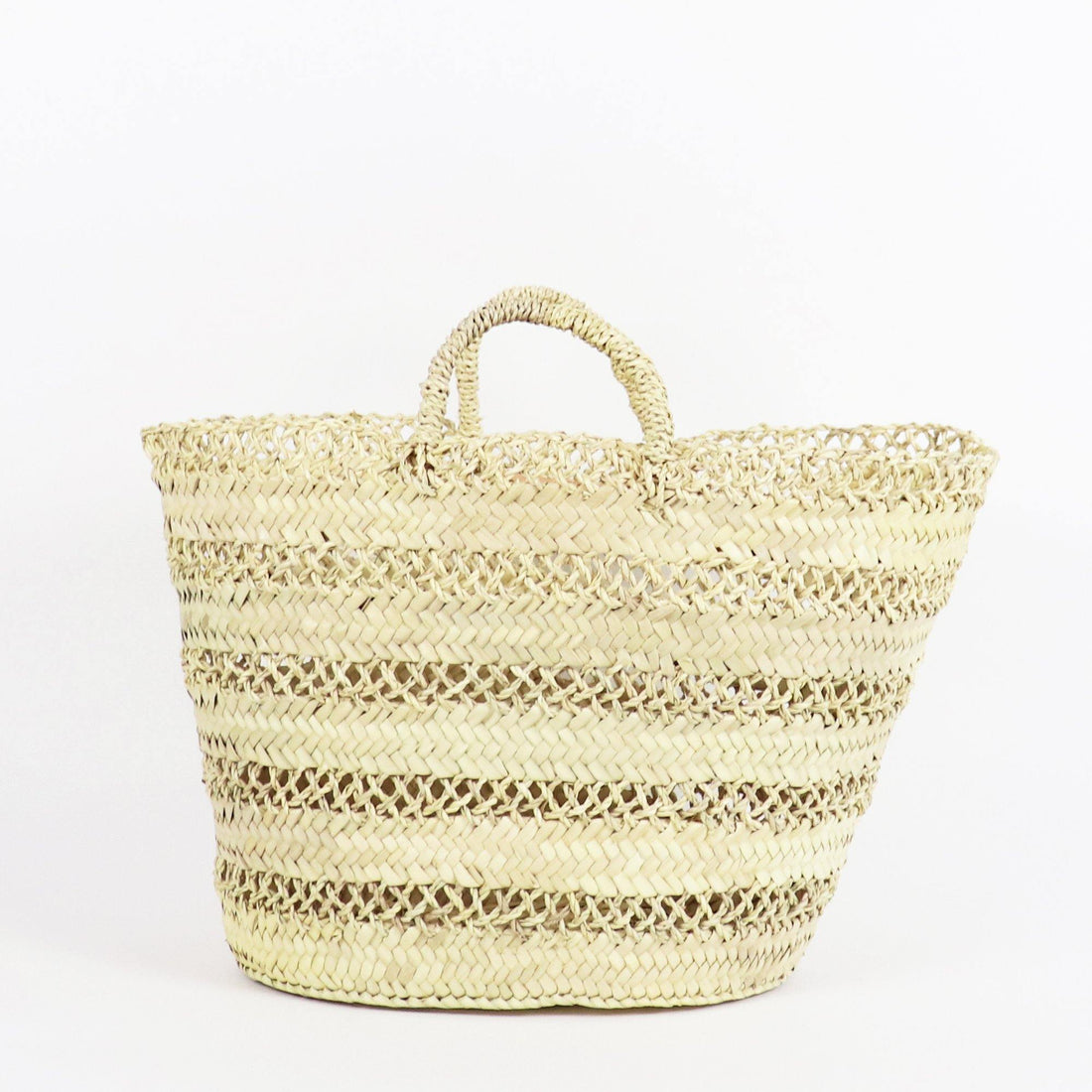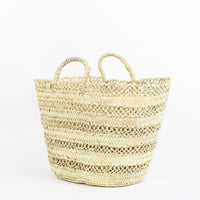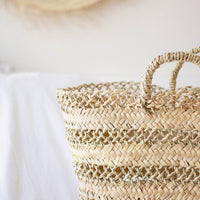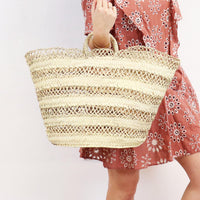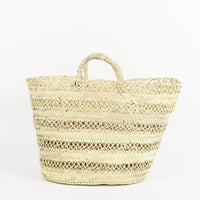 With its delicate open weave, the Cannes French Basket is a timeless classic. Perfect for market hauls, a day at the beach, or as a decorative storage piece.
Origin: Morocco  

Maker: Handmade by artisans of Socco Handmade. 
Process: Ethically handwoven

Materials: 100% sustainable palm leaves, twisted palm leaf rope handles.

Colour: Natural Palm 

Size: 20" x 12" x 10"
Care: Wipe clean with a damp cloth.