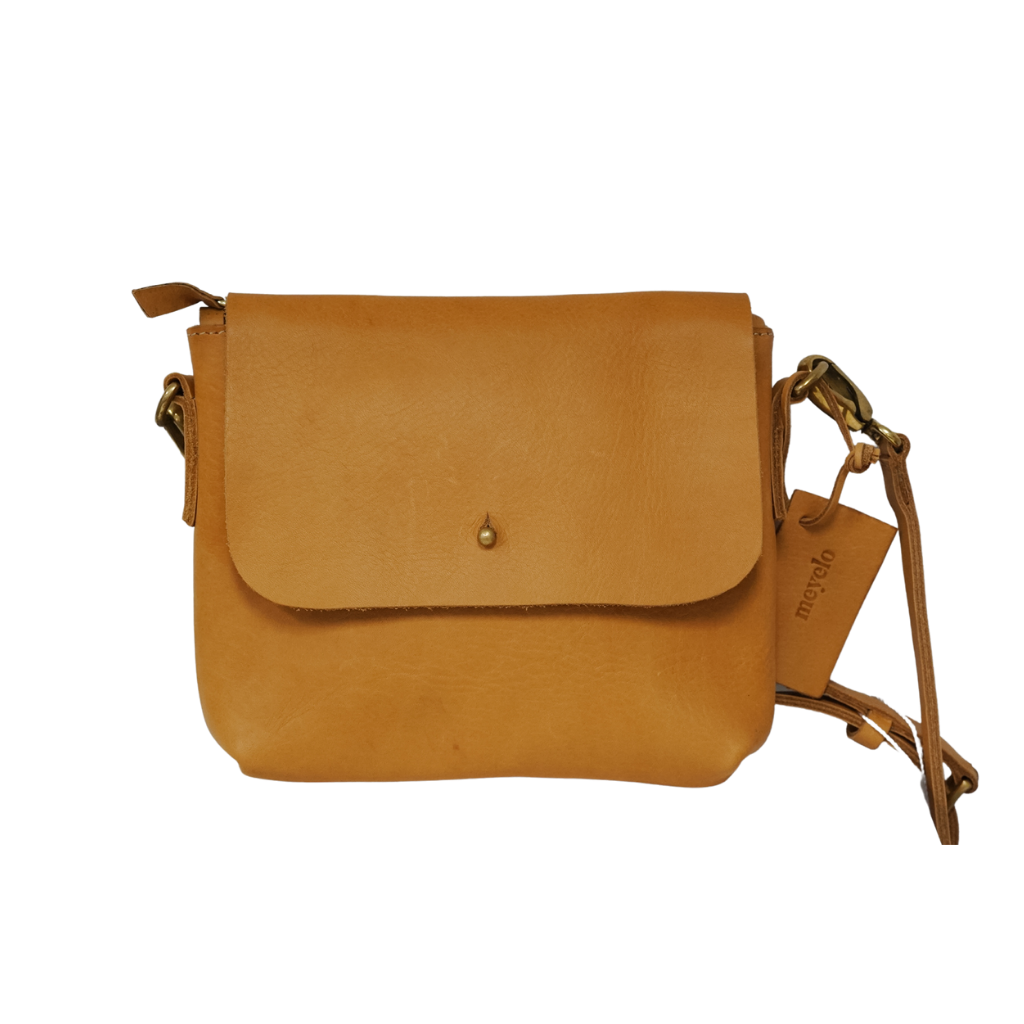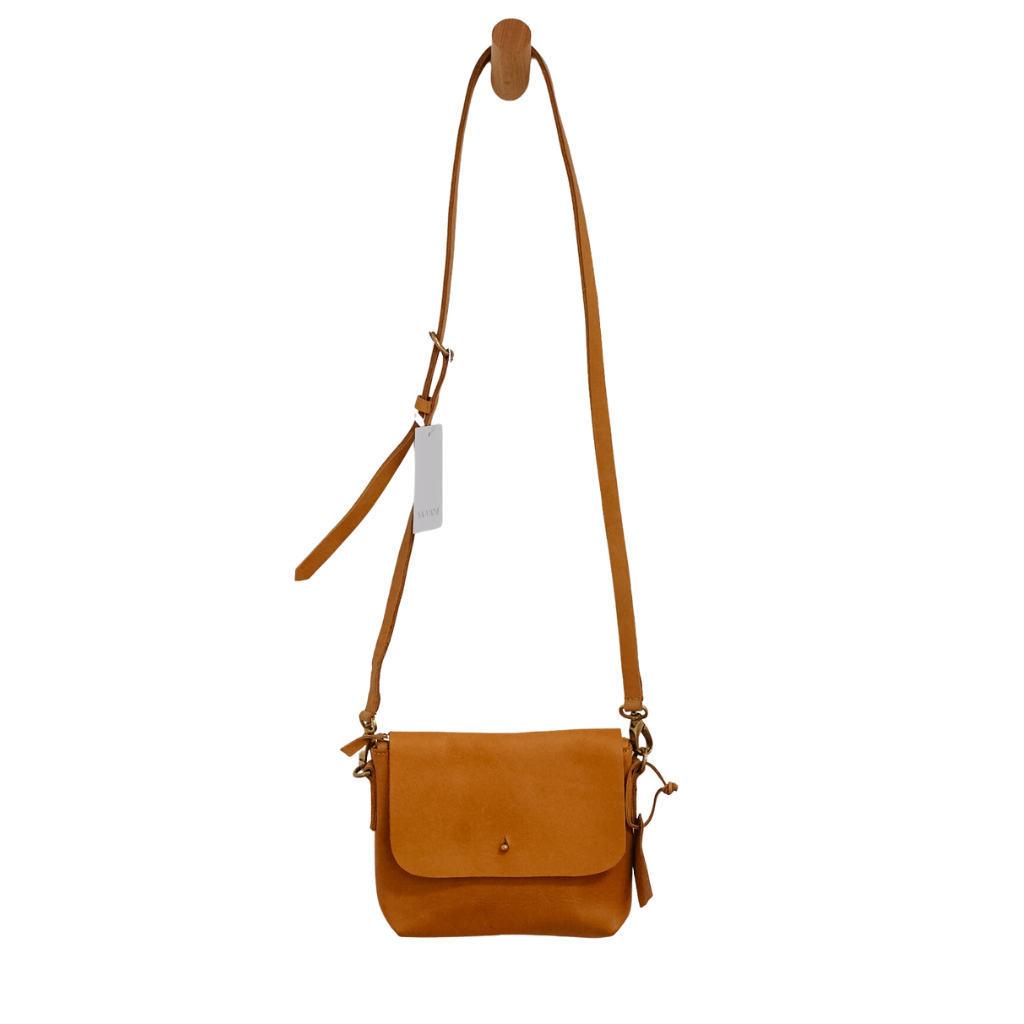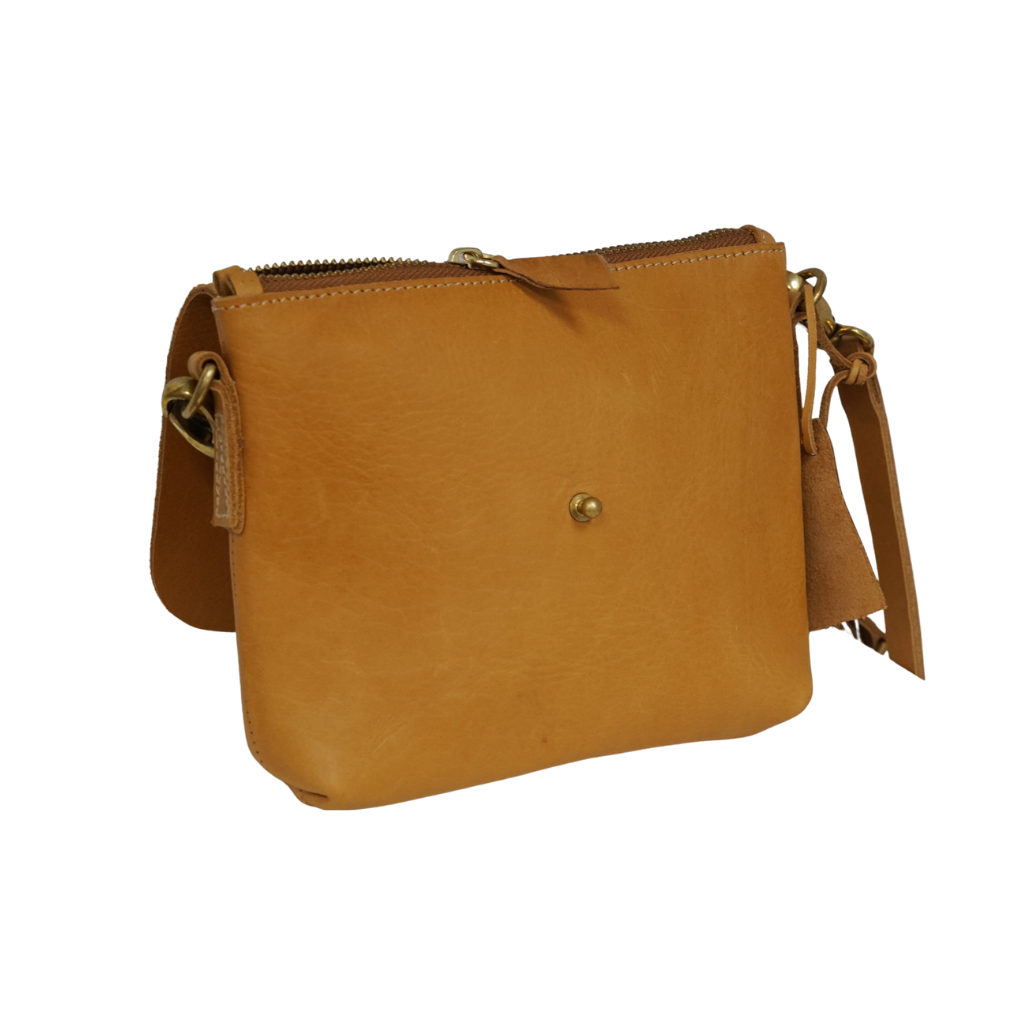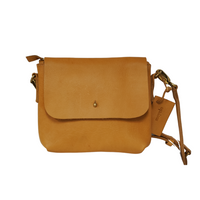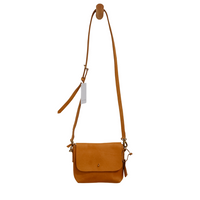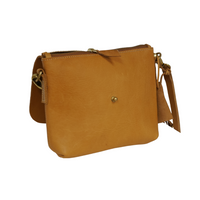 The Lily Crossbody is the perfect small carryall for all your essentials. A beautiful brass accent opening for easy access with an interior zipper makes this the perfect evening out accessory. 
This Leather Collection is made with premium cowhide using sustainable methods in our tanning process to ensure high-quality heirloom products that will stand the test of time as they patina overuse. 

Origin: Kenya 
Maker: Designed and made by Meyelo artisans in Kenya under the practice of fair trade principles.
Process: Sustainable methods in leather tanning. Handcrafted. 
Materials: 100% Natural Cowhide Leather
Colour: Tan
Size:
Height: 6 1/2". Width: 7 1/4". Depth: 1 1/2". Strap length: adjustable.
Care: No maintenance is needed as the character of the material is enhanced with use. Do not wash your leather in a washing machine or submerge in liquid. For spot cleaning, we recommend cold water, cotton cloth and a light blotting method.
Give Back: Mayelo donates a portion of every purchase to support sustainable community development projects in Kenya.