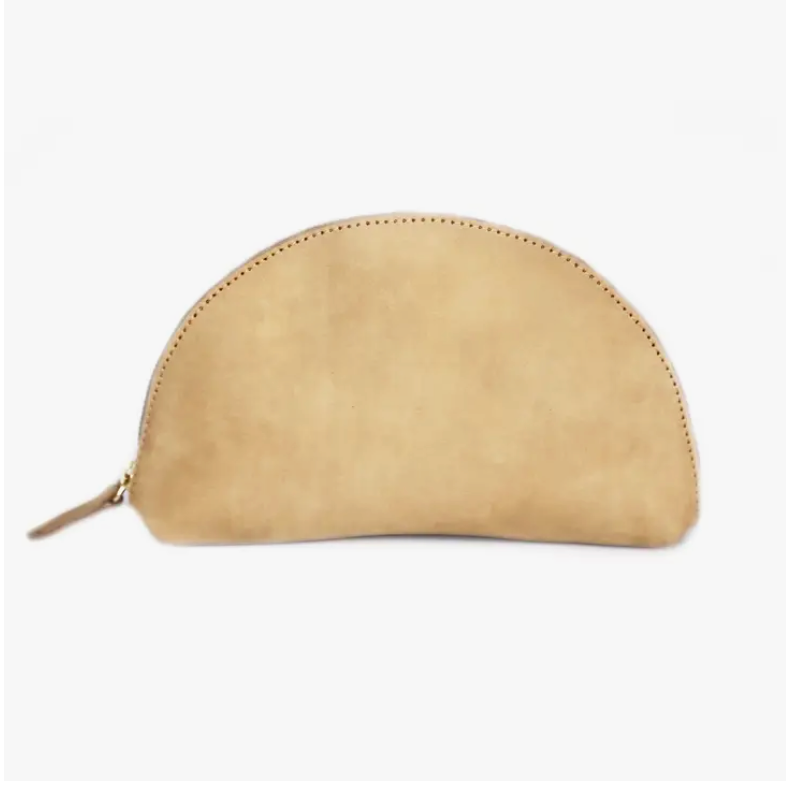 The Curve zip bag is perfect for all your storage needs. A simple curve design to keep your essential favourites safe and organized.

This Leather Collection is made with premium cowhide using sustainable methods in our tanning process to ensure high-quality heirloom products that will stand the test of time as they patina overuse. 

Origin: Kenya 
Maker: Designed and handmade by Meyelo artisans in Kenya under the practice of fair trade principles.
Process: Sustainable methods in leather tanning. Handcrafted by skilled artisans in Kenya.
Materials: 100% Natural cowhide leather. YKK zipper. Brass components
Colour: Tan
Size:
Height: 5"
Width: 7"
Depth: 3"
Care: No maintenance is needed as the character of the material is enhanced with use. Do not wash your leather in a washing machine or submerge in liquid. For spot cleaning, we recommend cold water, cotton cloth and a light blotting method.
Give Back: Mayelo donates a portion of every purchase to support sustainable community development projects in Kenya.