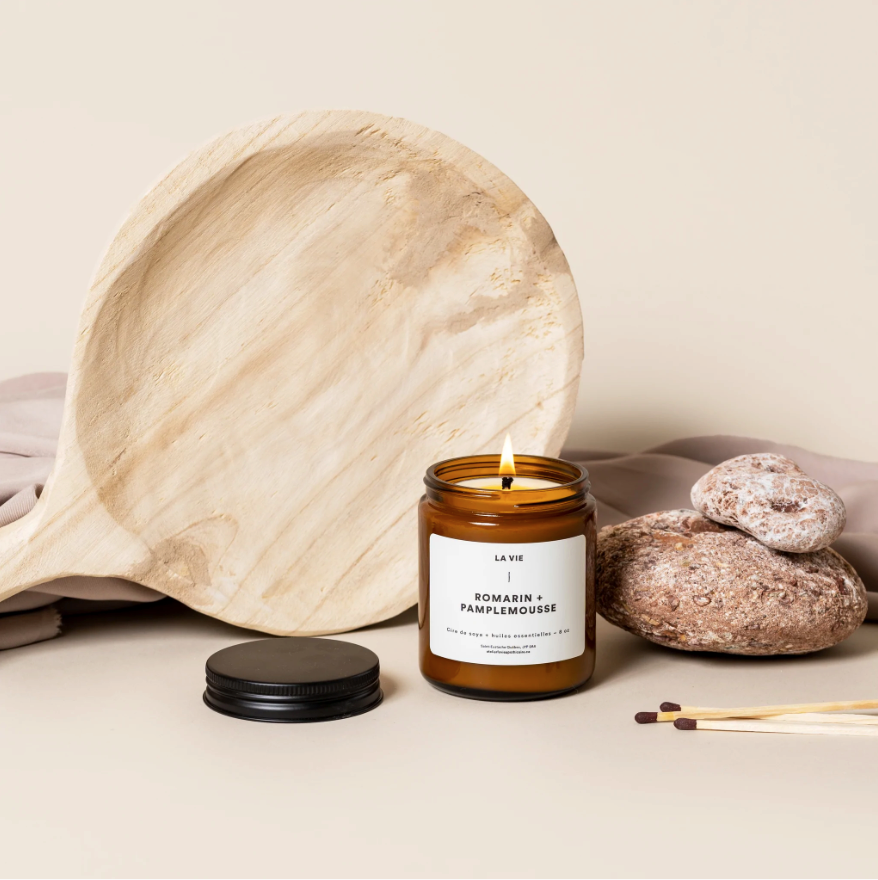 Rosemary Grapefruit Candle
Fall under the spell of the aromatic scent of rosemary, sweet fresh grapefruit and soothing eucalyptus.
Scented exclusively from essential oils in a sleek amber glass jar.

Soy wax with a cotton wick. Burns for approximately 40 hours.

Origin: Saint-Eustache, Quebec, Canada
Maker: La Vie Apothecaire 
Process: Handpoured

Materials: Soy wax, cotton wick, essential oils.

Colour: Amber Glass Jar
Size: 8 oz. 
How to use: Burn the candle until the wax reaches the wall of the container each time you light it. Burn no longer than 4 hours at a time. Always burn the candle on a fire-resistant surface. Trim wick to 1/4'' prior to lightning. Never leave a burning candle unattended. Keep out of reach of children and pets. Blow out the candle when 1/2'' of wax remains.