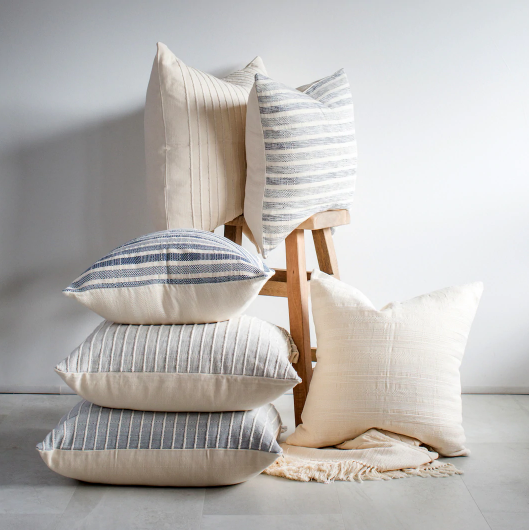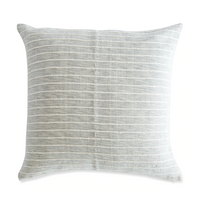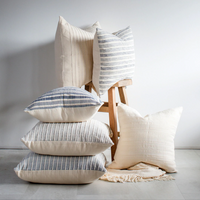 Inspired by geometric patterns found in pre-Colombian art, these handcrafted pillow covers will add a distinct style to your home. Using locally sourced cotton, artisans from Colombia weaved these pillows using traditional techniques that were passed down for over four generations. 
Origin: Bogota, Colombia  
Maker:  Designed by Azulina Home, made by artisans in Colombia under the practice of fair trade principles, working directly with artisans and paying them fair wages for their craft.
Process: Handloomed 
Materials: 50% cotton, 50% synthetic
Colour: Grey & Ivory
Size: 24" x 24"
Care: Dry clean recommended or gentle machine wash and lay to dry. 
Note: Because of the handmade nature some imperfections may occur, giving each piece a unique quality.
*Insert sold separately* Recommended insert size: 24" x 24" or 26" x 26" for fuller pillow.