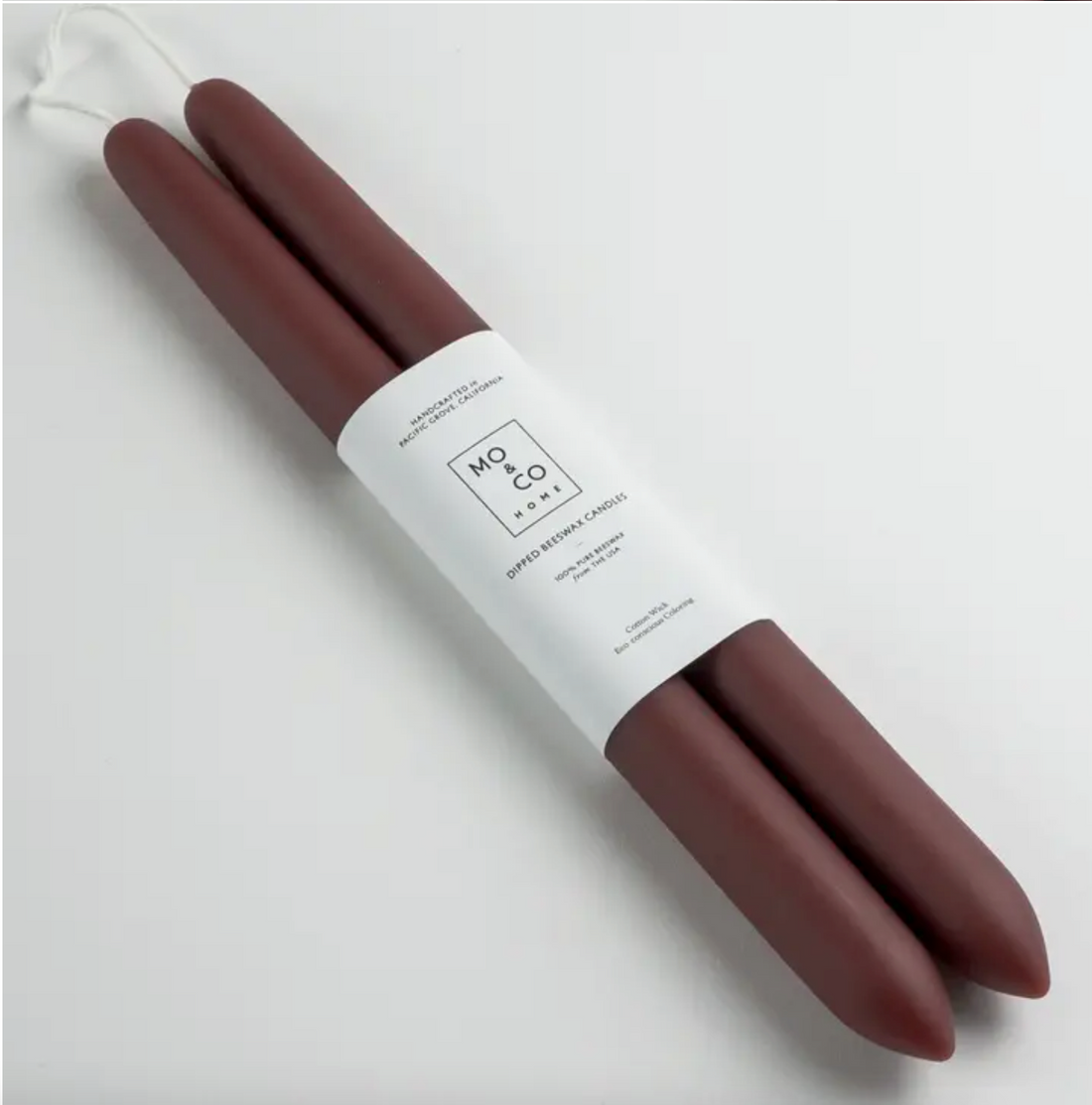 Burgundy | 10" Beeswax Taper Candle - Set of 2
Dipped Beeswax Candles
Sold in pairs
Origin: Pacific Grove, California
Process: Hand-dipped. Each candle is handcrafted with care and dipped over 25 times.
Materials: 100% Beeswax, Cotton Wick, Mica minerals
Colour: Burgundy
Size: 10"
Burn Time: 1" per hour.
Care: 
Burn candles away from drafts or gusts of wind.
Burn candles on a stable surface with no vibrations, such as loud music. 
Trim the wick to 1⁄4" length before lighting.