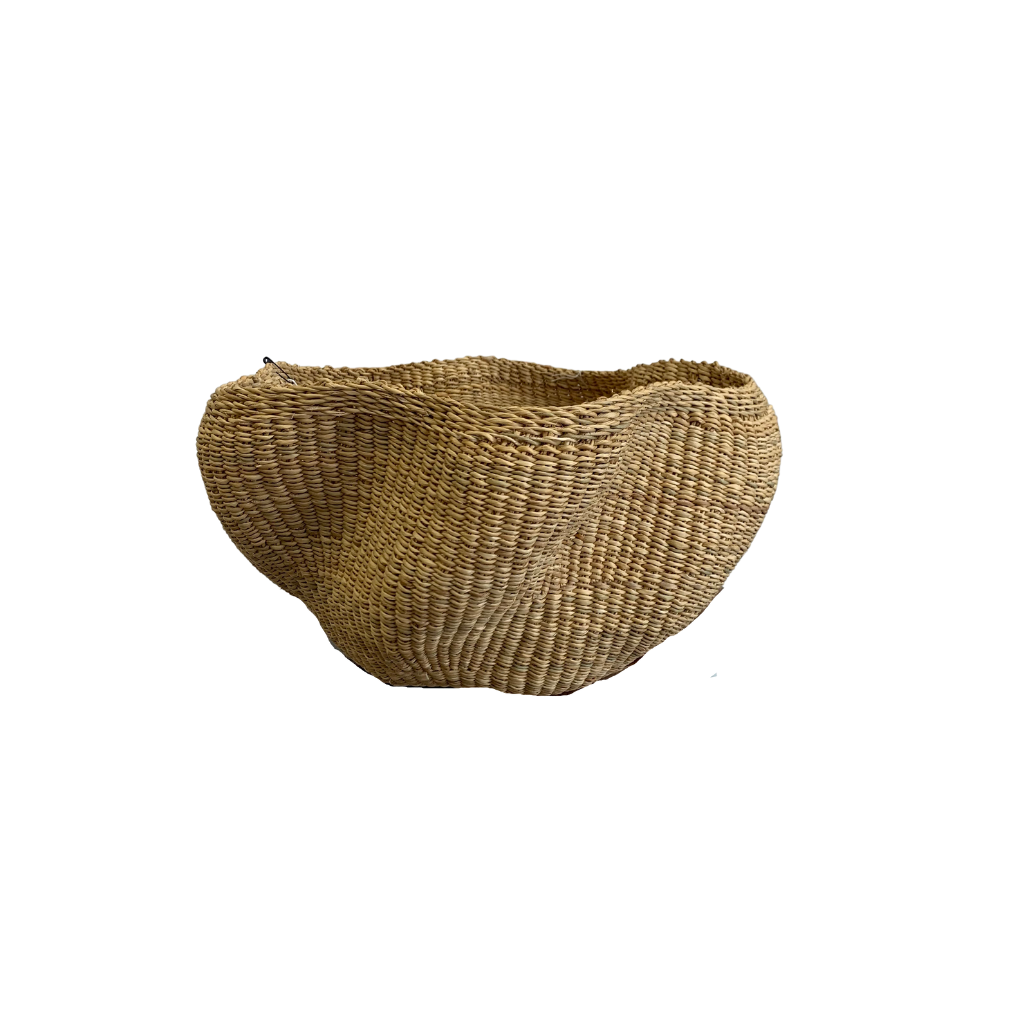 Pakurigo Wave Basket | Small
A true work of art. The Pakurigo Wave Basket is a statement piece for any household. Use them as a functional storage piece, or simply as a  beautiful stand-alone display. 

Origin: Ghana

Maker: Handwoven by Baba Tree Artisans under fair trade standards.  
Process: Handwoven

Materials: 100% Grass fibres

Colour: Natural 

Size: ~10" diameter, ~7" height
Customer Reviews
I love it! Its a beautiful organic design. I've chosen to put items in it and it holds a lot.
Camila was really helpful in helping me choose the best basket that fit me and my home. The products at Kala are lovely. Thank you.