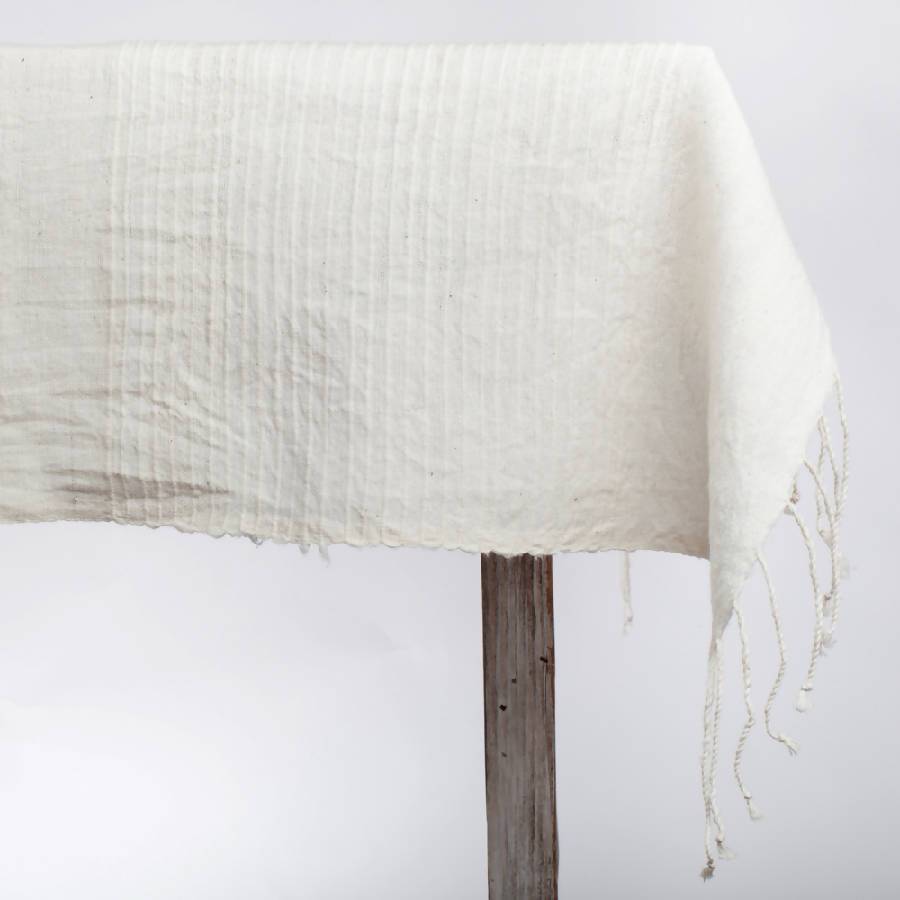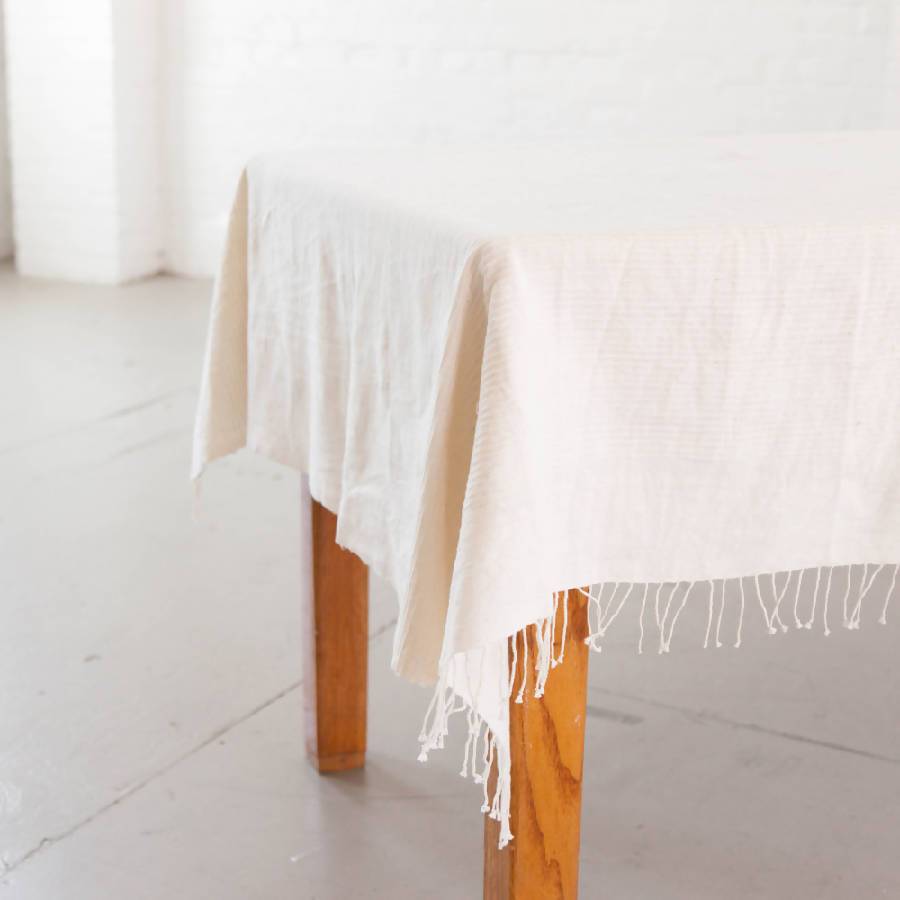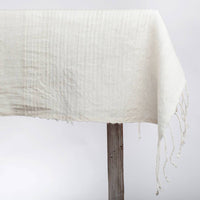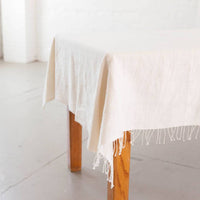 Riviera Cotton Table Cloth
With the timeless elegance of natural un-dyed cotton, the Riviera Table Cloth is perfect for all occasions. Delicate ribbed accents add depth and detail. Exquisitely hand spun & woven by a small group of talented Ethiopian artisans. 
Origin: Ethiopia

Maker: Designed by creative women, ethically handwoven by artisans in Ethiopia. 
Process: Handwoven

Materials: 100% Hand-Spun Cotton, AZO-free dyes

Colour: Ivory 

Size: 96" x 54"
Care: Machine wash and dry.