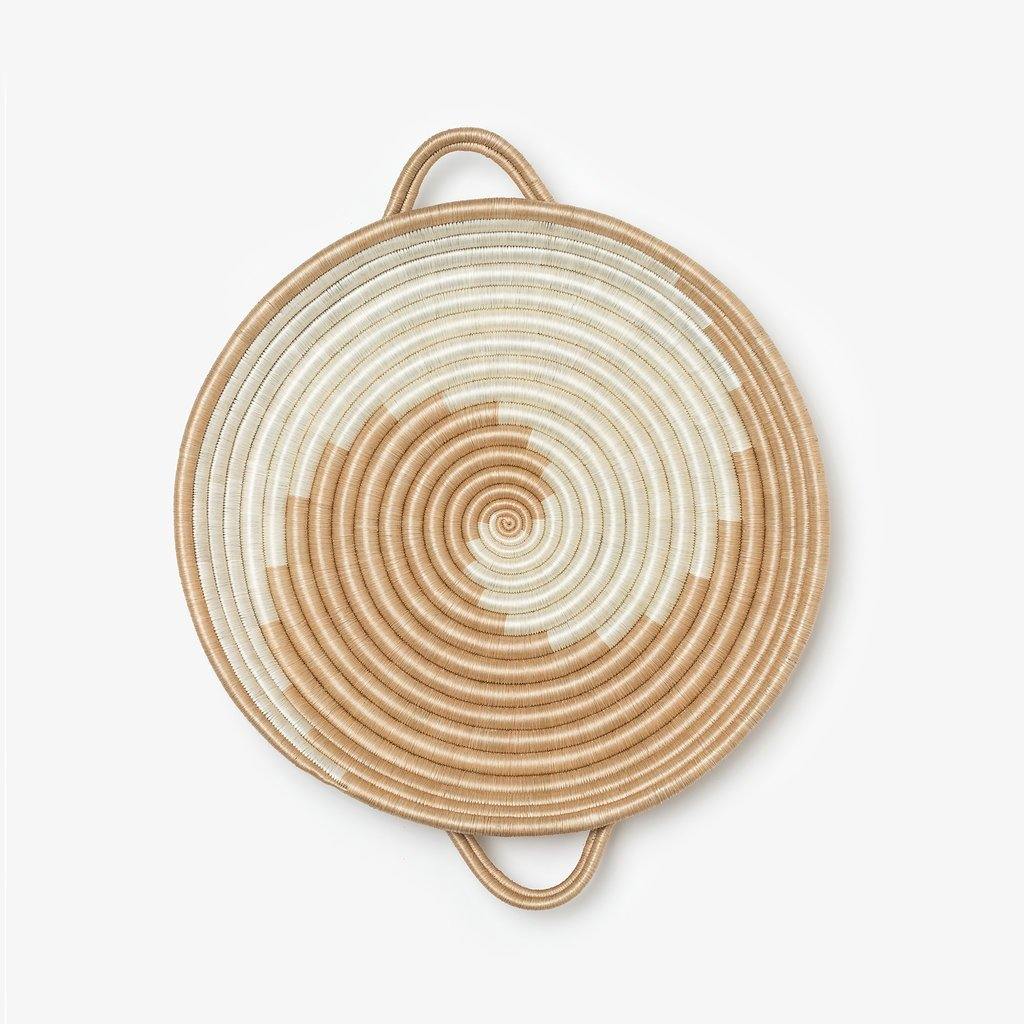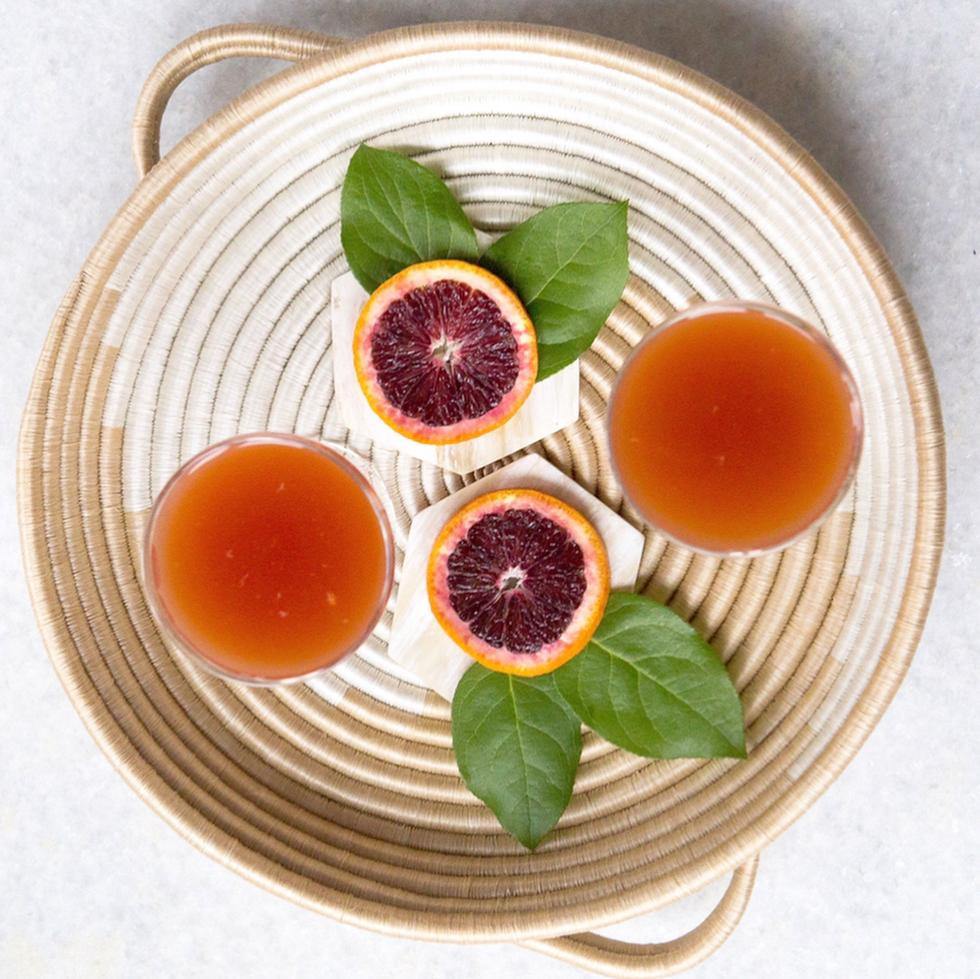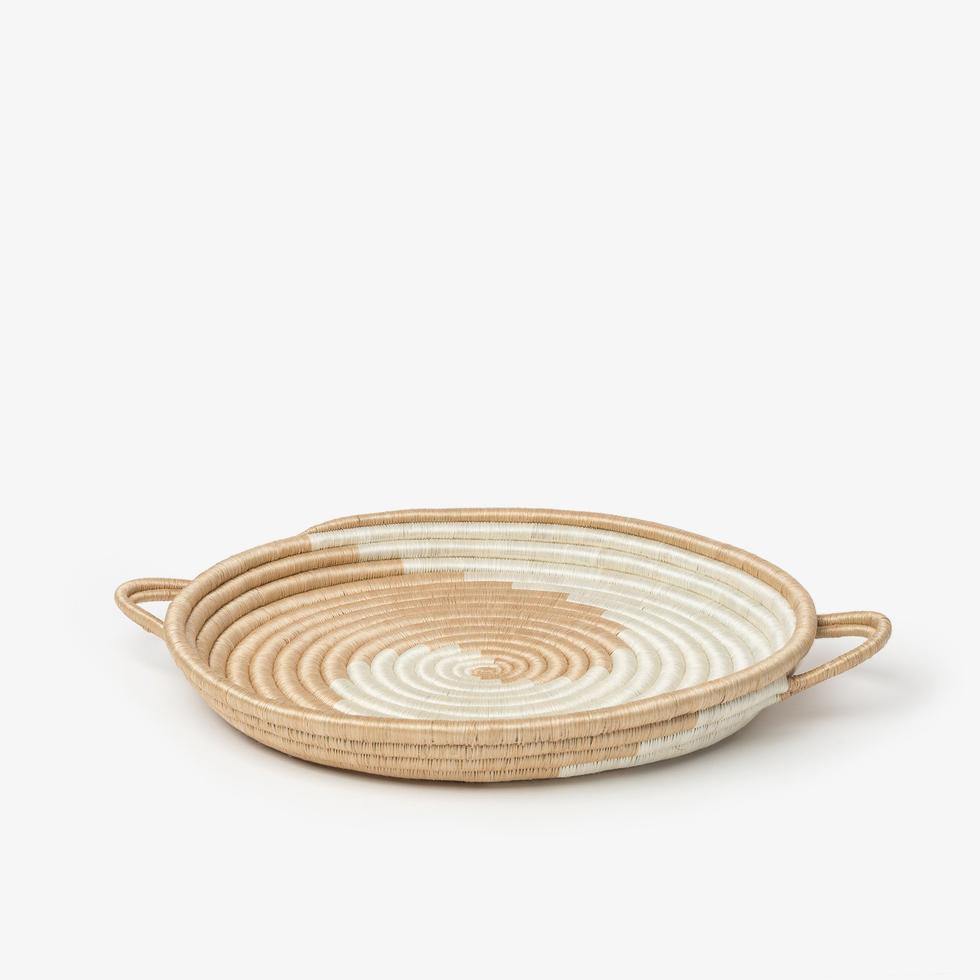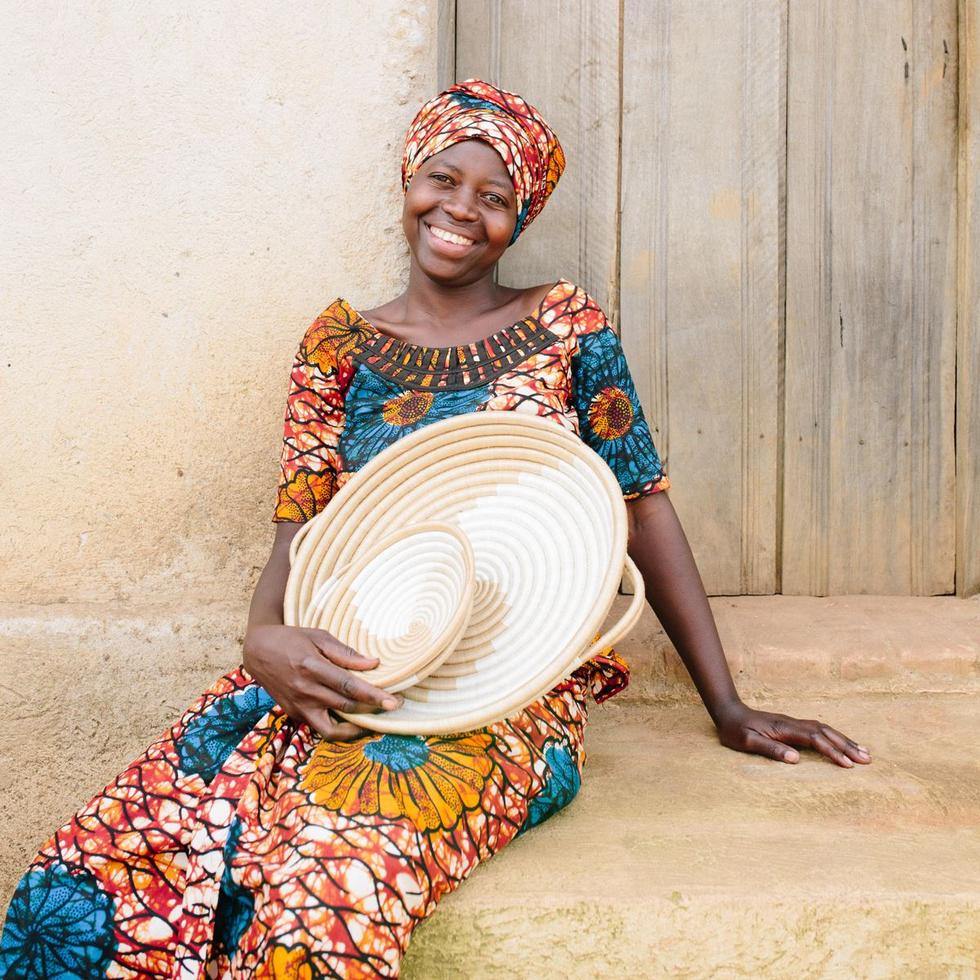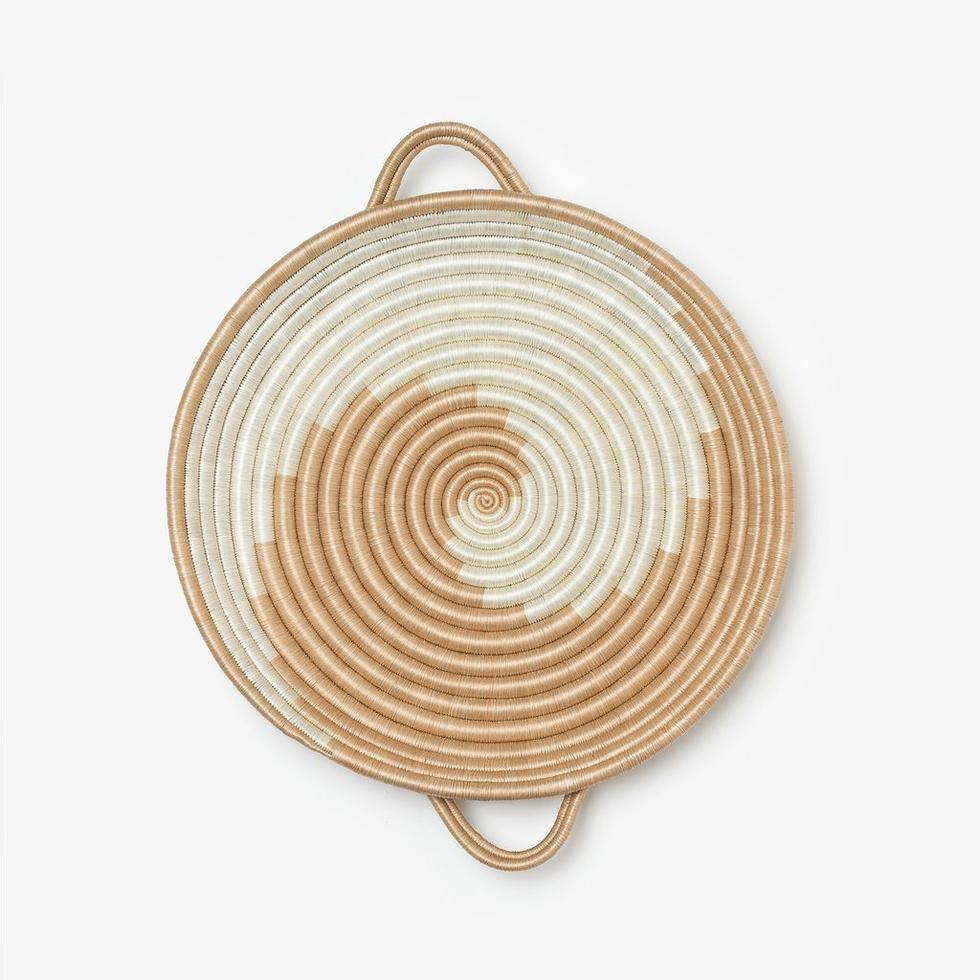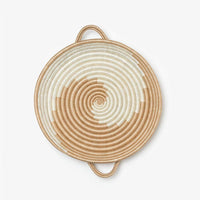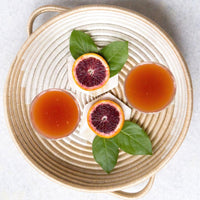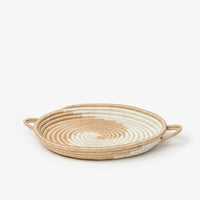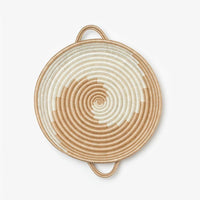 With each piece spiralling outwards and upwards, the Zera Tray offers sturdy and fun storage or stylish flair to your home. Use the Zera Large Tray to entertain or for daily use on your console table. Or leave them empty, hang them on the wall, and let them speak for themselves!
All of Azizi Life's woven trays are created from dyed natural sisal fibres woven over a core of forest grasses. The weavers begin in the middle of the basket, carefully threading the sisal around and around to create this beautiful design.  The tea colour is created when the naturally-white sisal fibres are steeped in Rwandan-grown tea leaves!
The Zera Tray is made by artisans from the Abizeranye Cooperative.  Artisans work   5-7 days to weave a large tray.
Origin: Rwanda
Maker: Abizeranye Cooperative, Azizi Life 
Process: Hand Weaving 

Materials: Crafted from 100% naturally dyed sisal fibres threaded over a core of locally-gathered forest grasses
Colour: Tea & White 

Size: 14" diameter + handles, 4" height
Care: Wipe with a damp cloth 
Note: Each woven bowl has a loop on the back for hanging
Customer Reviews
12/26/2021
Deb

Canada
A versatile woven tray to hold various items depending on the season - love it.
Was wonderful meeting the Kala team. It was apparent immediately that they love their product lines, working with global artisans and meeting people.