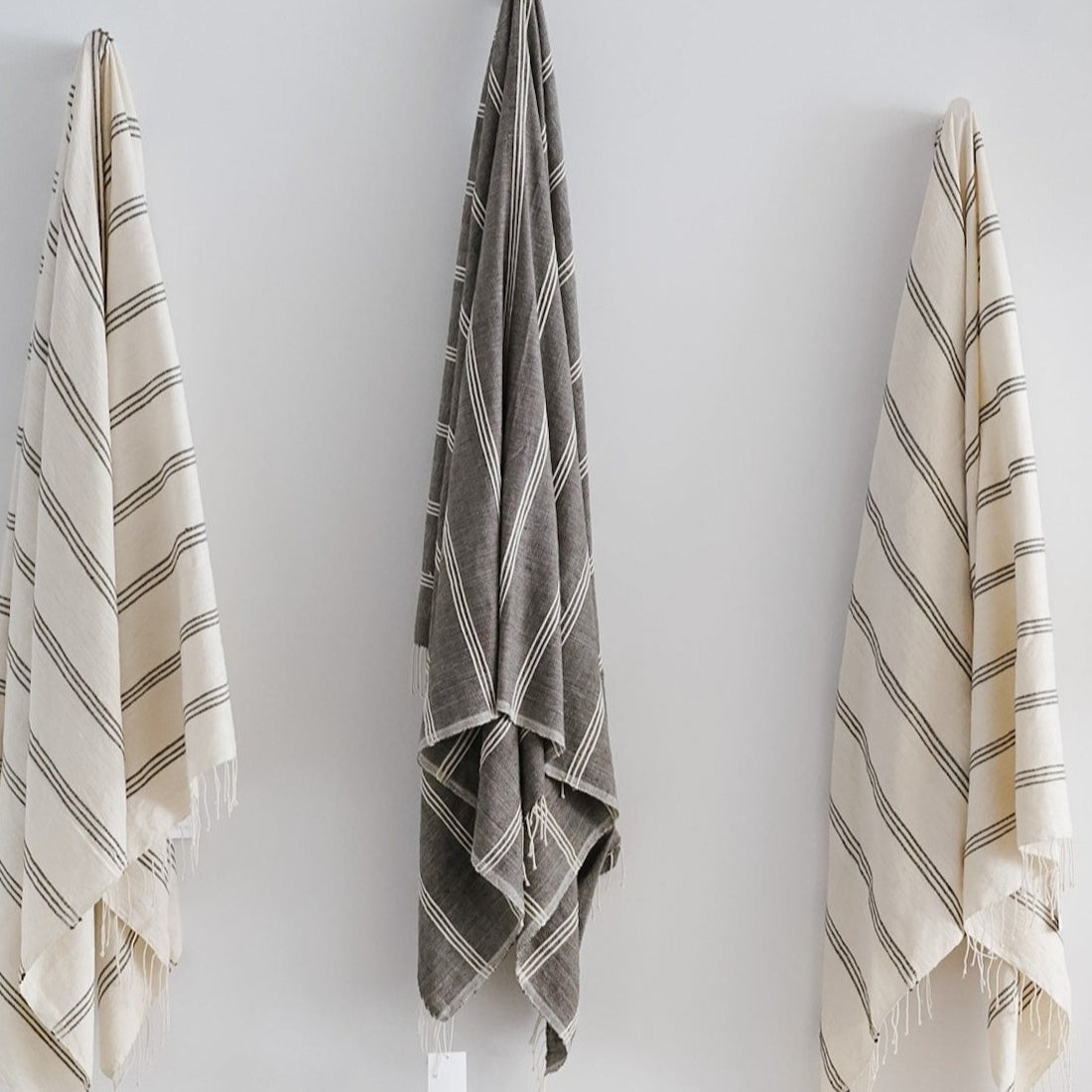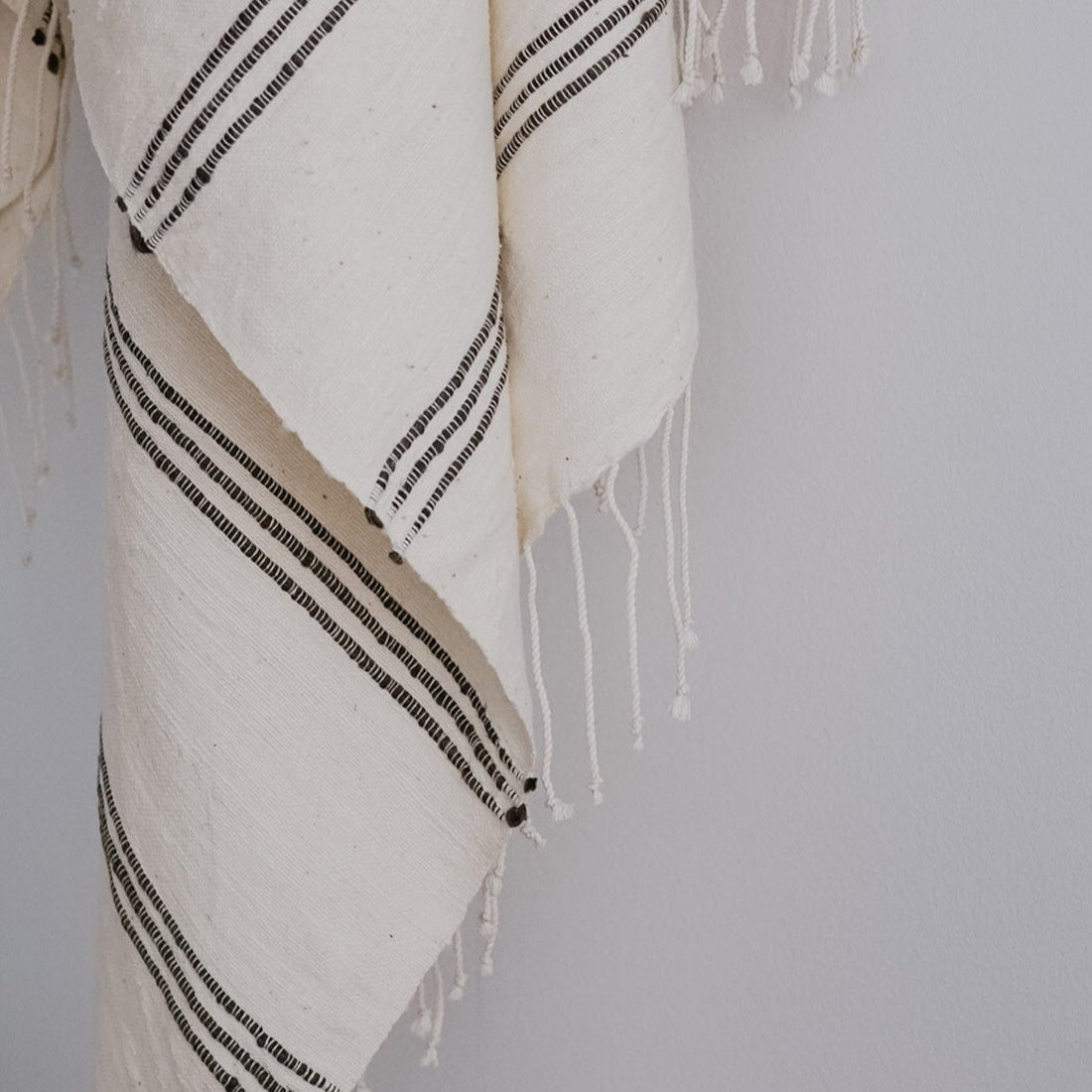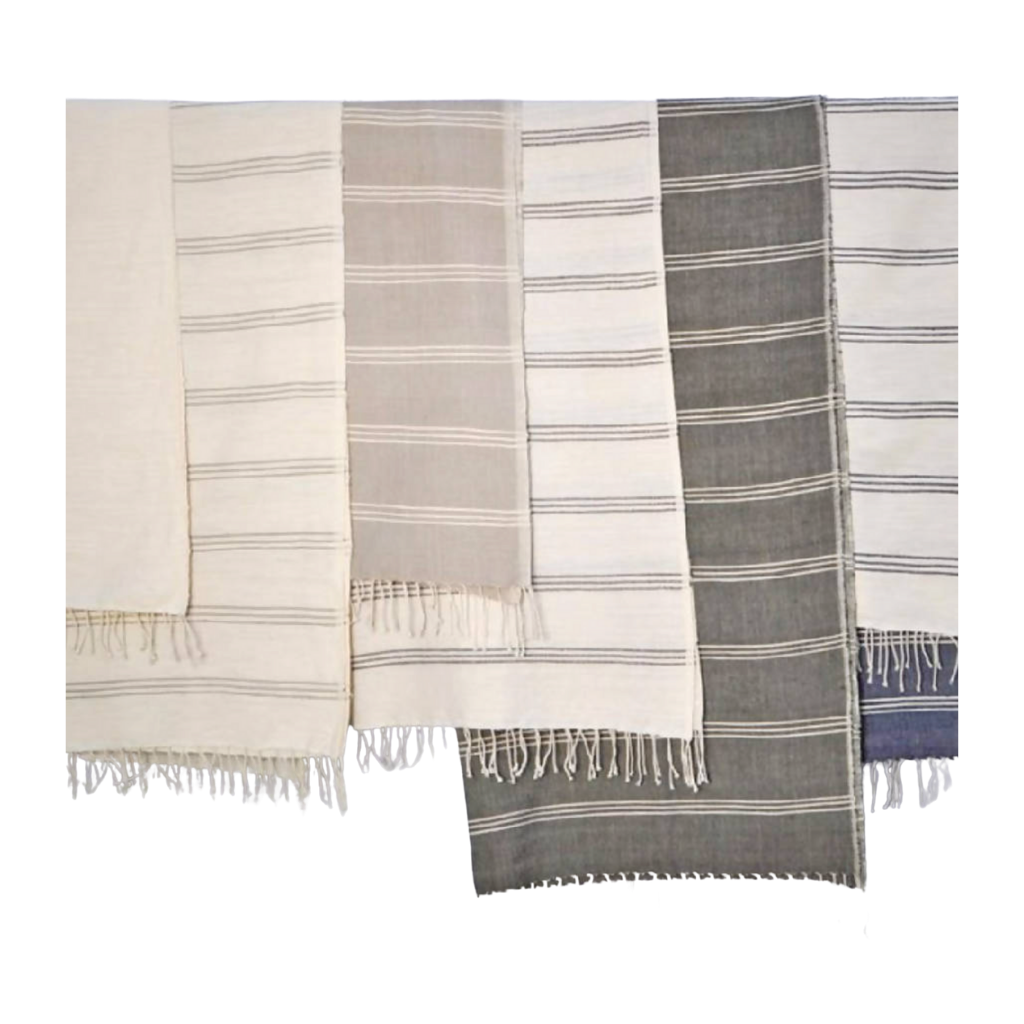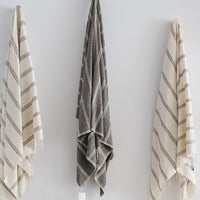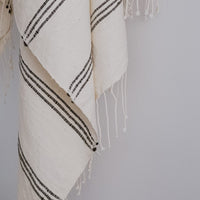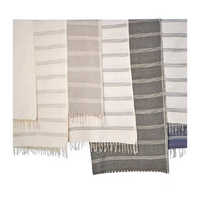 Classic Ethiopian Cotton Bath Towel | Ivory & Grey
A timeless classic of natural elegance. 
Made of luxuriously soft Ethiopian hand-spun cotton and hand-dyed with natural, environmentally friendly dyes (all AZO-free and REACH certified), this towel collection is intricately designed using traditional Ethiopian weaving techniques. Even the fringes are done by hand, one by one.
These beautifully made towels can easily be used as a throw, a picnic blanket, a bath towel and even as a shawl (a perfect accompaniment on a flight!). They also pair nicely with the coordinating hand towel collection.
Slight variations add to the distinct beauty of products that are entirely made by hand.
Origin: Ethiopia

Maker: Designed by Sabahar, ethically handwoven by artisans in Ethiopia. Certified Fair Trade.
Process: Handwoven

Materials: 100% Hand-Spun Cotton, AZO-free dyes

Colour: Ivory & Grey

Size: 39" wide x 71" long
Care: Machine wash and tumble dry low.