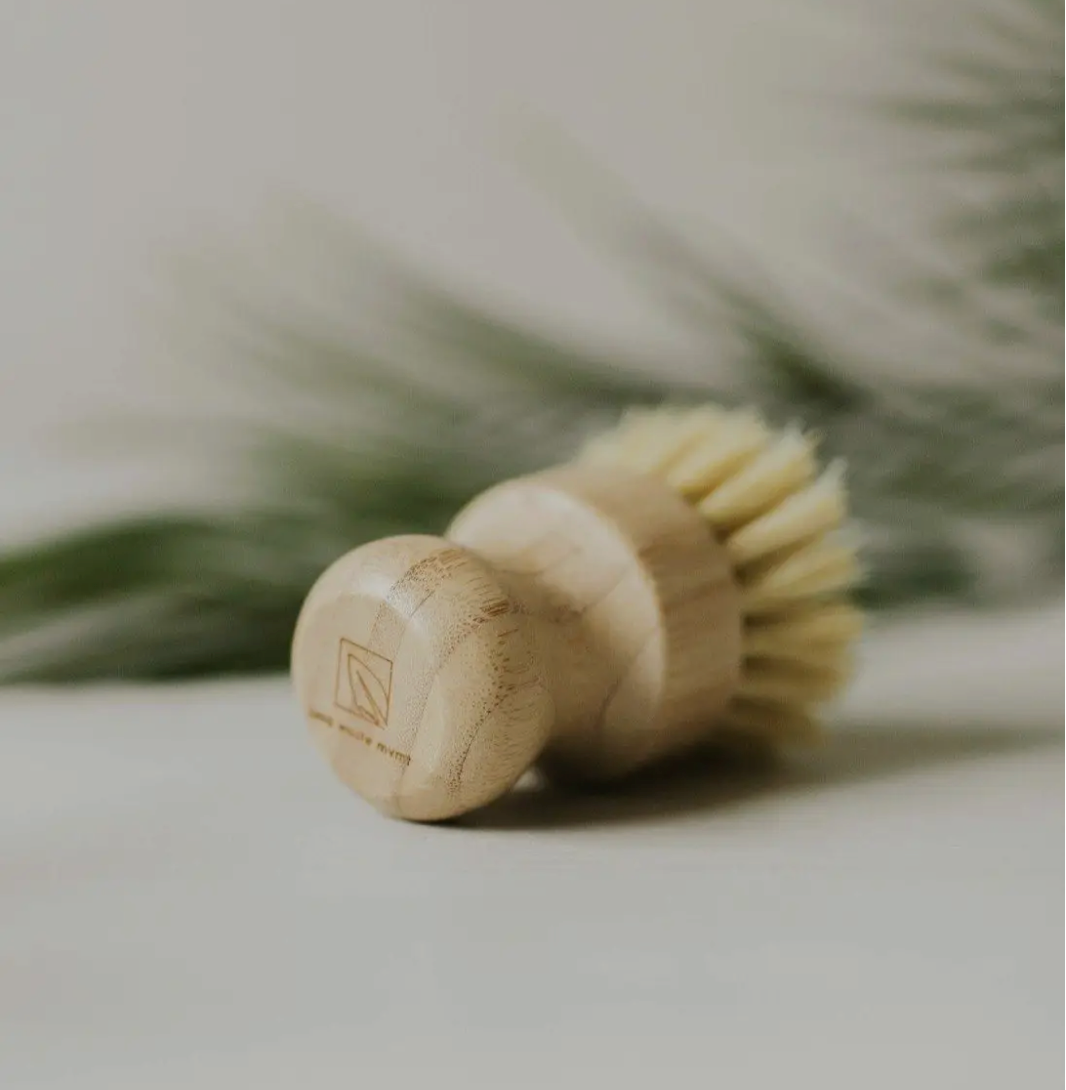 The Bamboo Pot brushes feature a durable bamboo handle and plant-based sisal bristles. 
Sisal is a natural fibre derived from the long green leaves of the 'agave sisalana' cactus plant. They are all-natural and sustainably harvested. 
Care: after using, rinse brush and place on a dry surface or hang to dry. If the brushes are left in water, it can cause the wood to swell and crack.