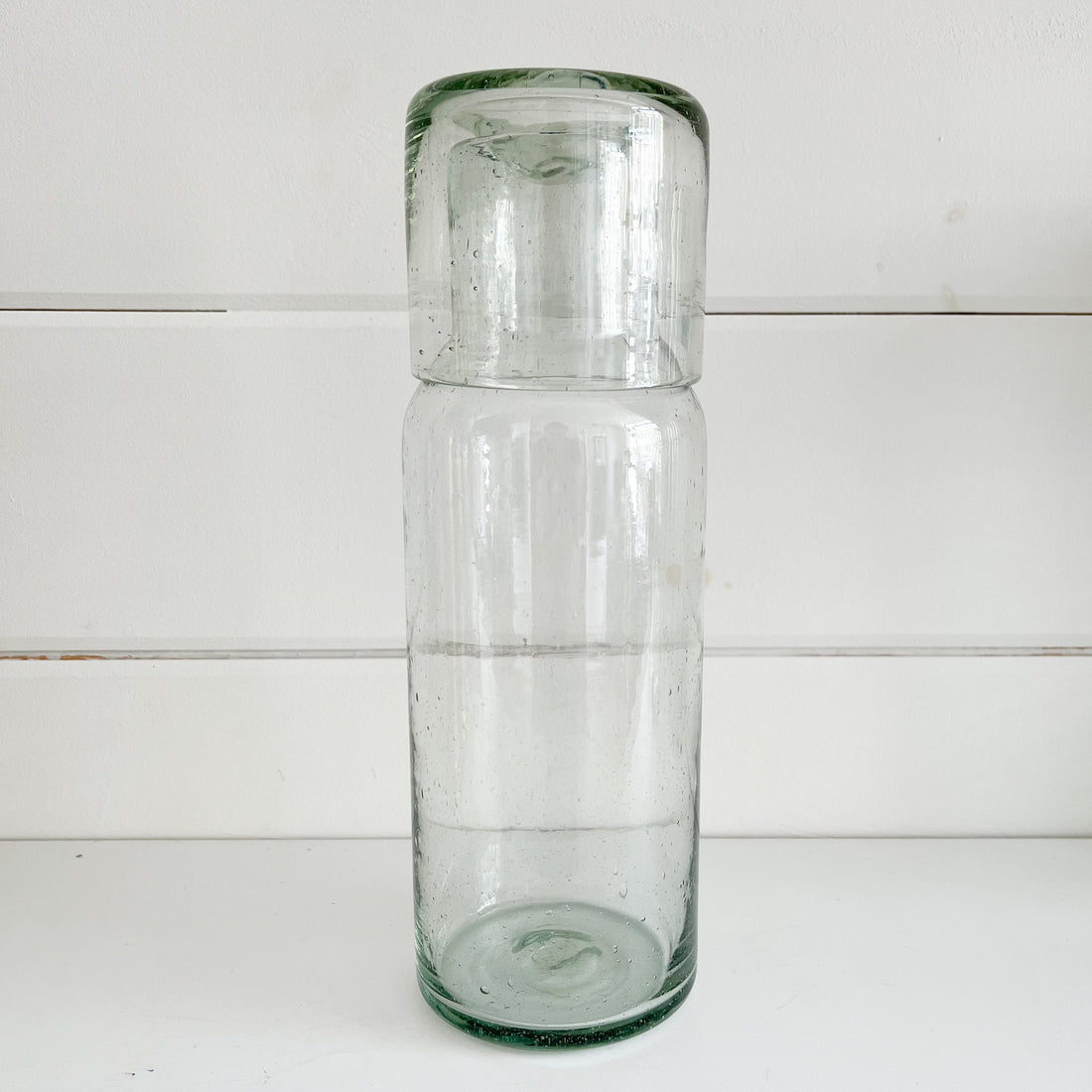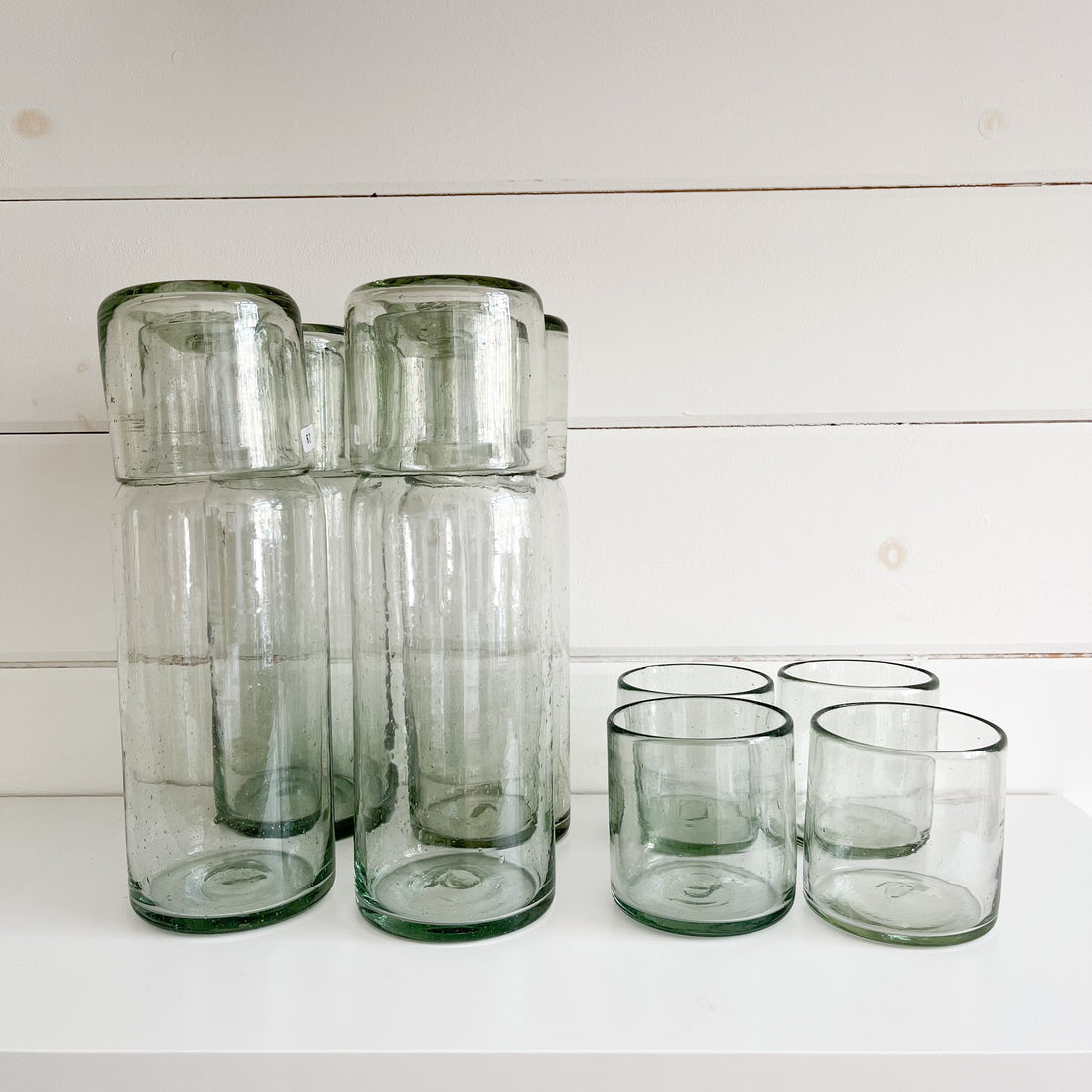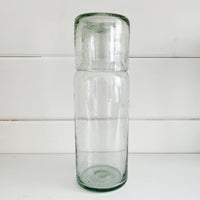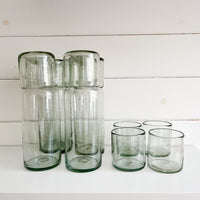 Handblown Glass Jar | Clear
A beautiful handblown Jar and Glass set, perfect for the table, or as a bedside water set.  Handblown out of recycled glass, each piece is unique and demonstrates the skilled craftsmanship of its artisan.
Origin: Cantel, Guatemala 

Maker: Mayu Artisans 
Process: Handblown.

Materials: 100% recycled glass 

Colour: Clear with a blue/green hue. 

Size: 10" x 3" 
Care: Handwash only.