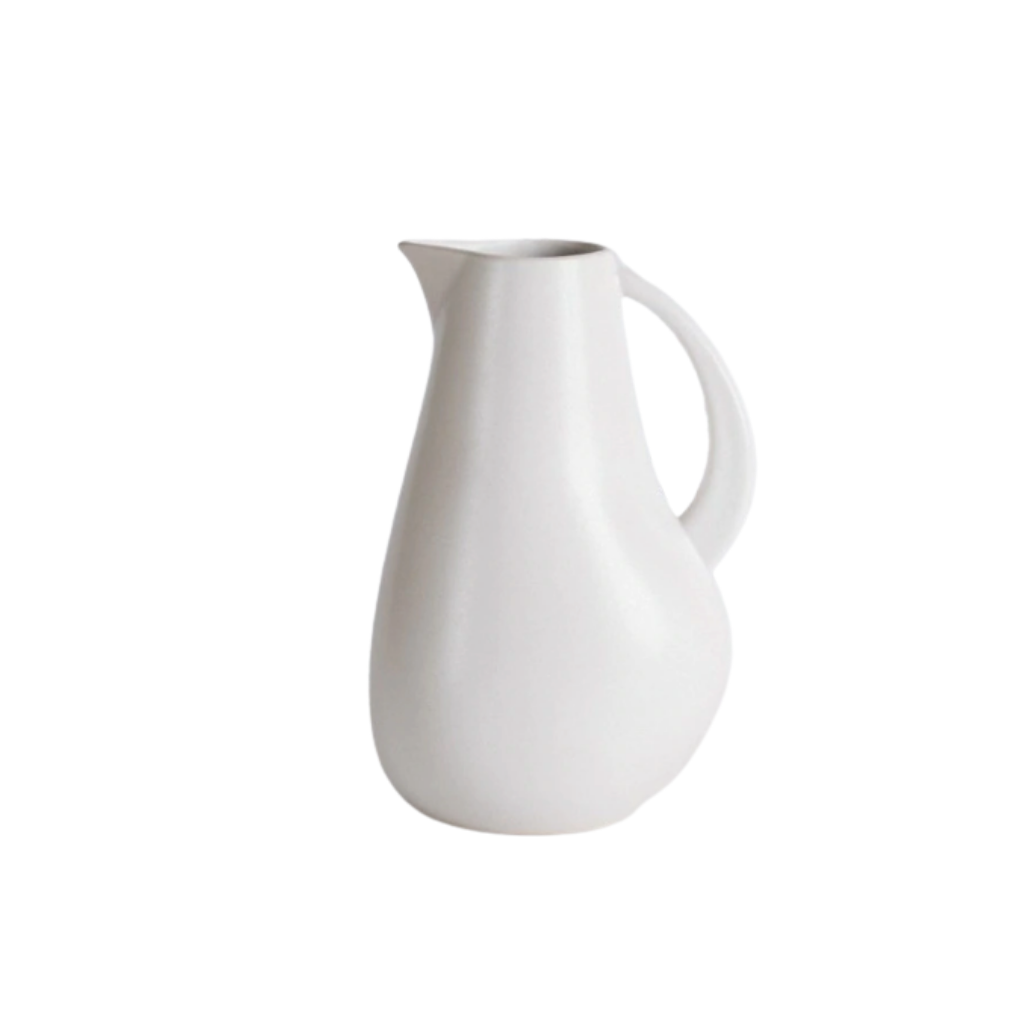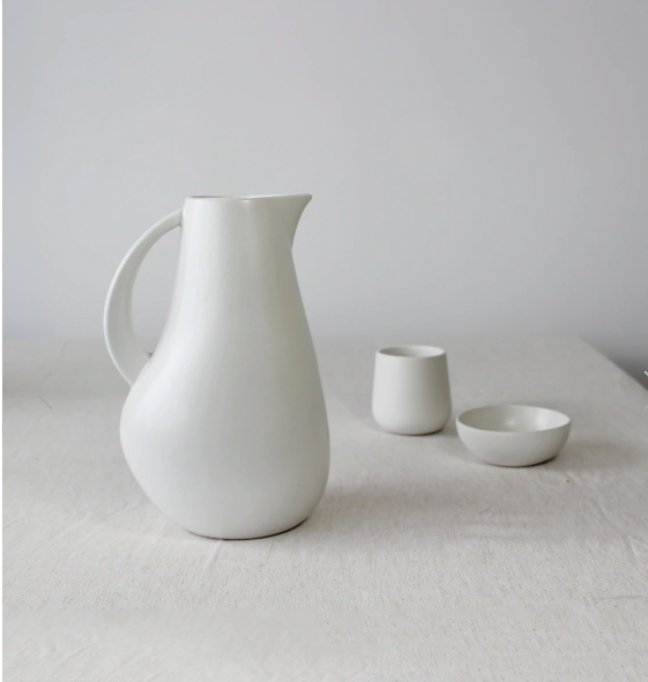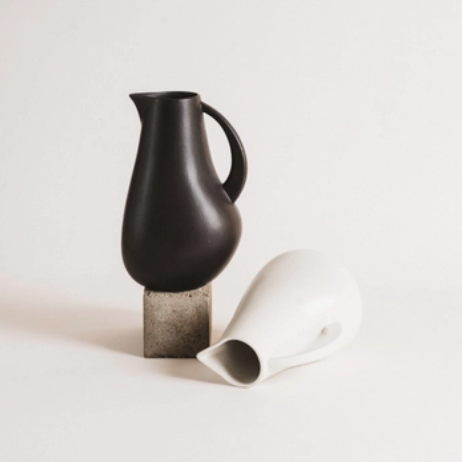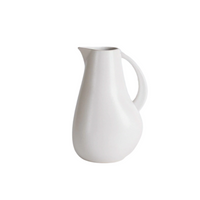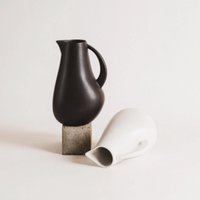 Kuduo Stoneware Pitcher - White
With gorgeous, bold stoneware as a functional centrepiece, every meal becomes a multi-sensory experience. Whether used for water or wine or to display flowers in the home, our ethnic-contemporary designs combine the purity of form with individual artistry to create a visual feast for the eyes.
Origin: Tunisia 

Maker: Designed by Gharyan, ethically handwoven by artisans in Tunisia. 
Process: Handcrafted

Materials: Enameled stoneware

Colour: Matte White

Size:  64oz. | 2.8" diameter, 9.7" height
Care: Food safe, microwave and dishwasher safe