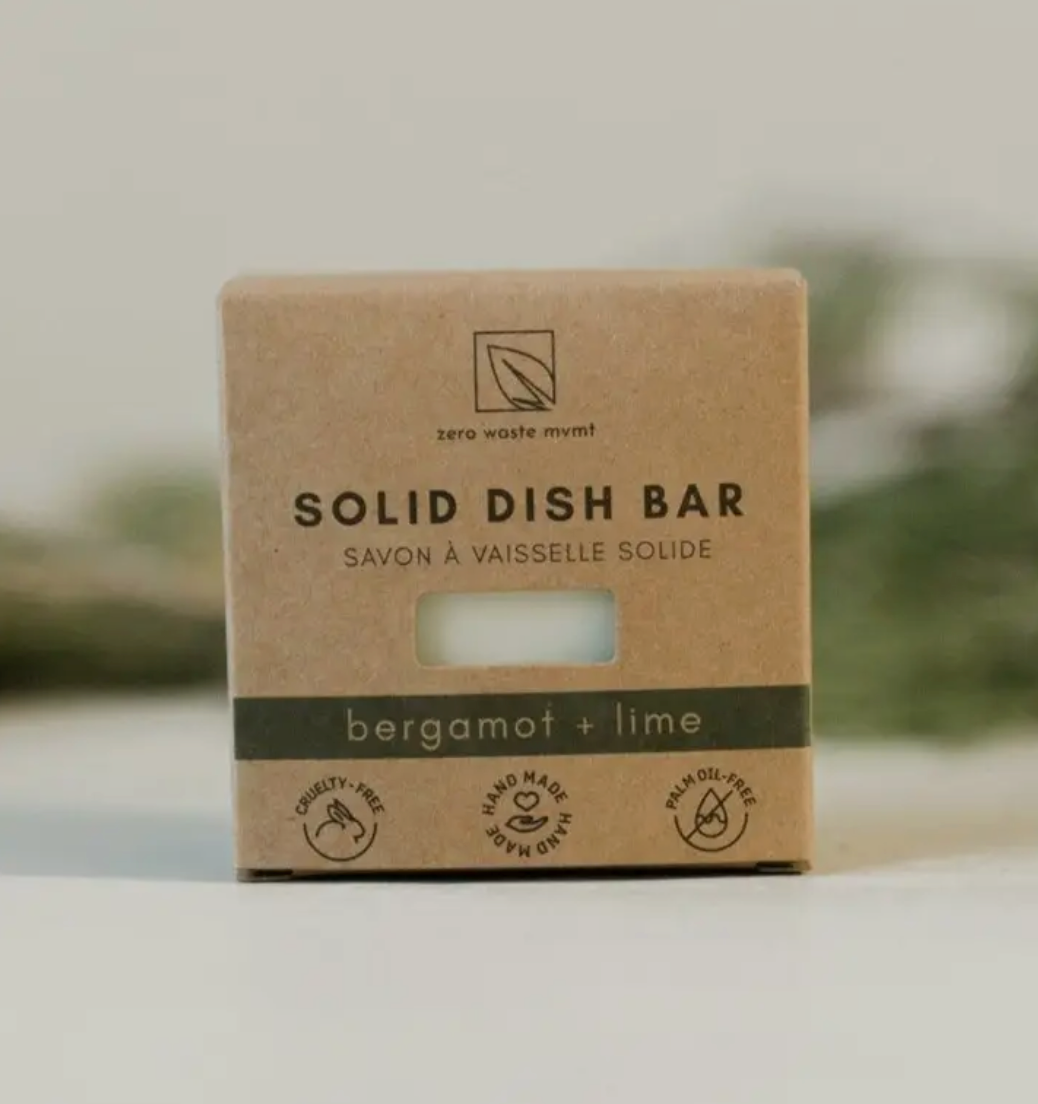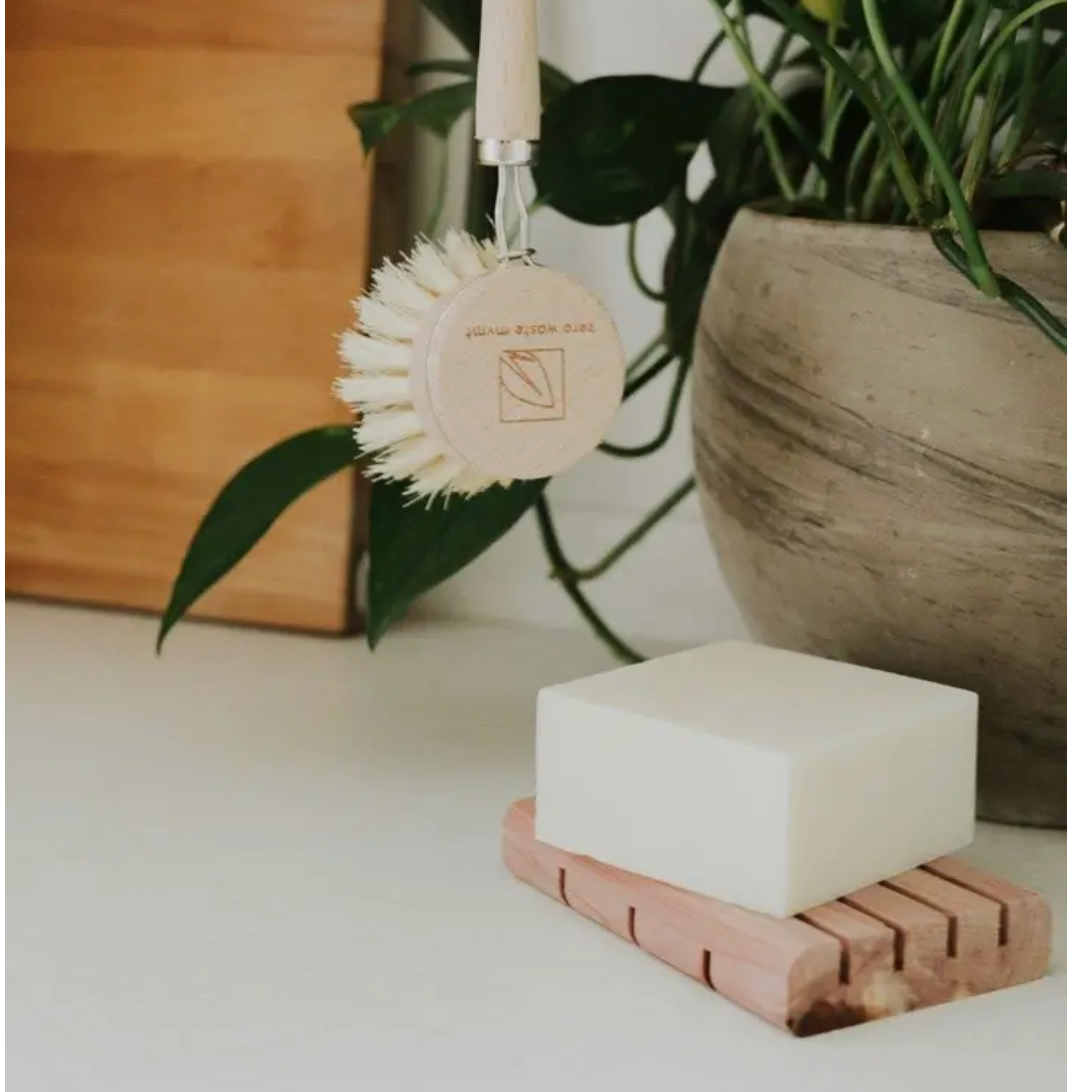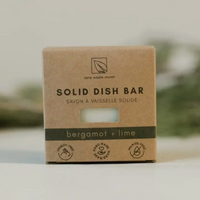 Solid Dish Soap Bar | Bergamot & Lime
These zero-waste dish soap bars are an excellent replacement for liquid dish soap. 
*scented with premium essential oil.
They are eco-friendly, zero waste, vegan and made with organic ingredients. Use your dish brush or dish cloth and scrub the bar to create a foamy lather and wash your dishes as normal.
The bar is formulated to cut through grease all while being gentle on the skin! 
1 bar lasts on average 3-5 months.
Handmade with love in Winnipeg, Canada.
Ingredients: Saponified cocos nucifera (coconut) oil, ricinus communis (castor) seed oil, citrus aurantium bergamia (bergamot) + citrus aurantifolia (lime) essential oil
Size: approx 2.75" x 2.75" x 1.25" and 5.5 oz.