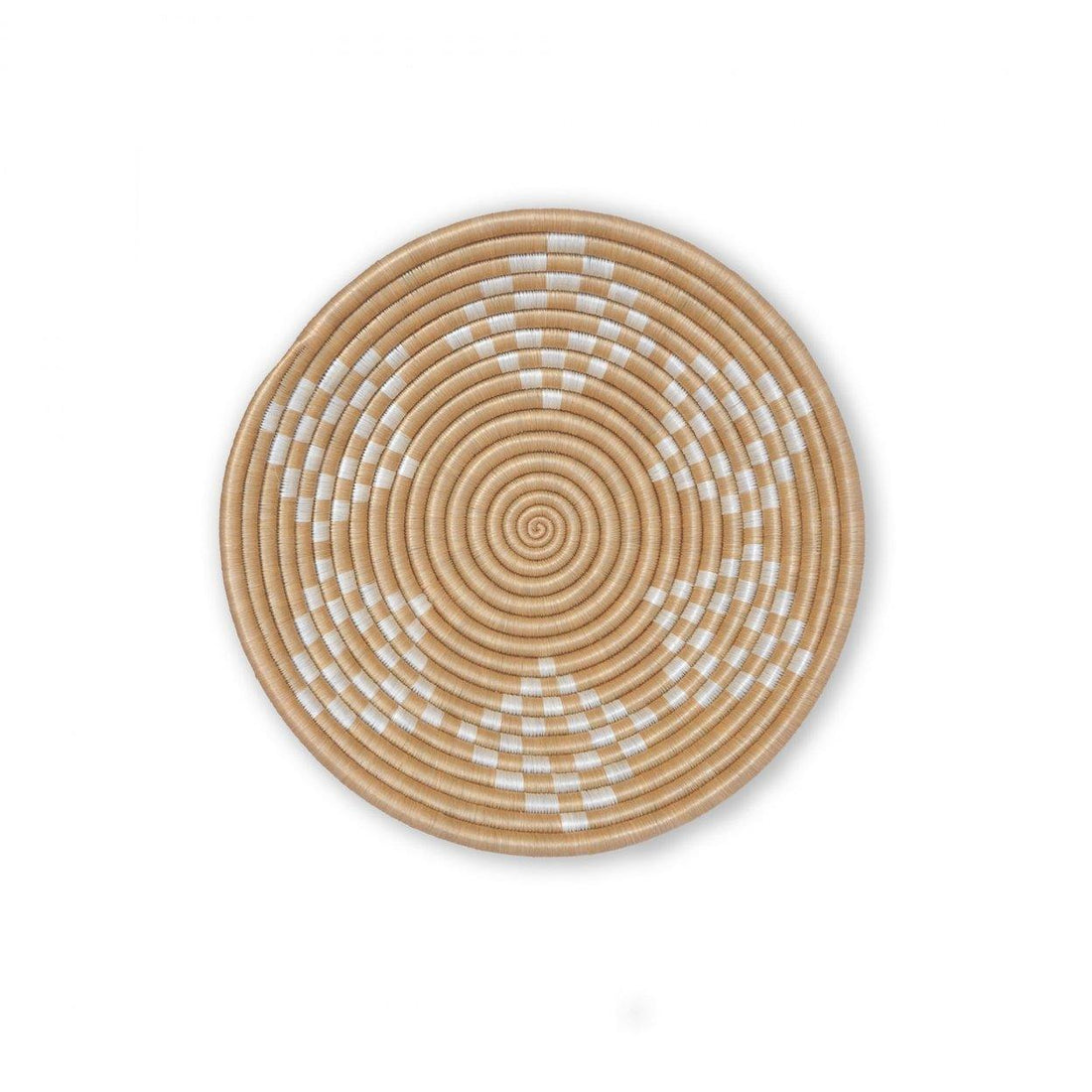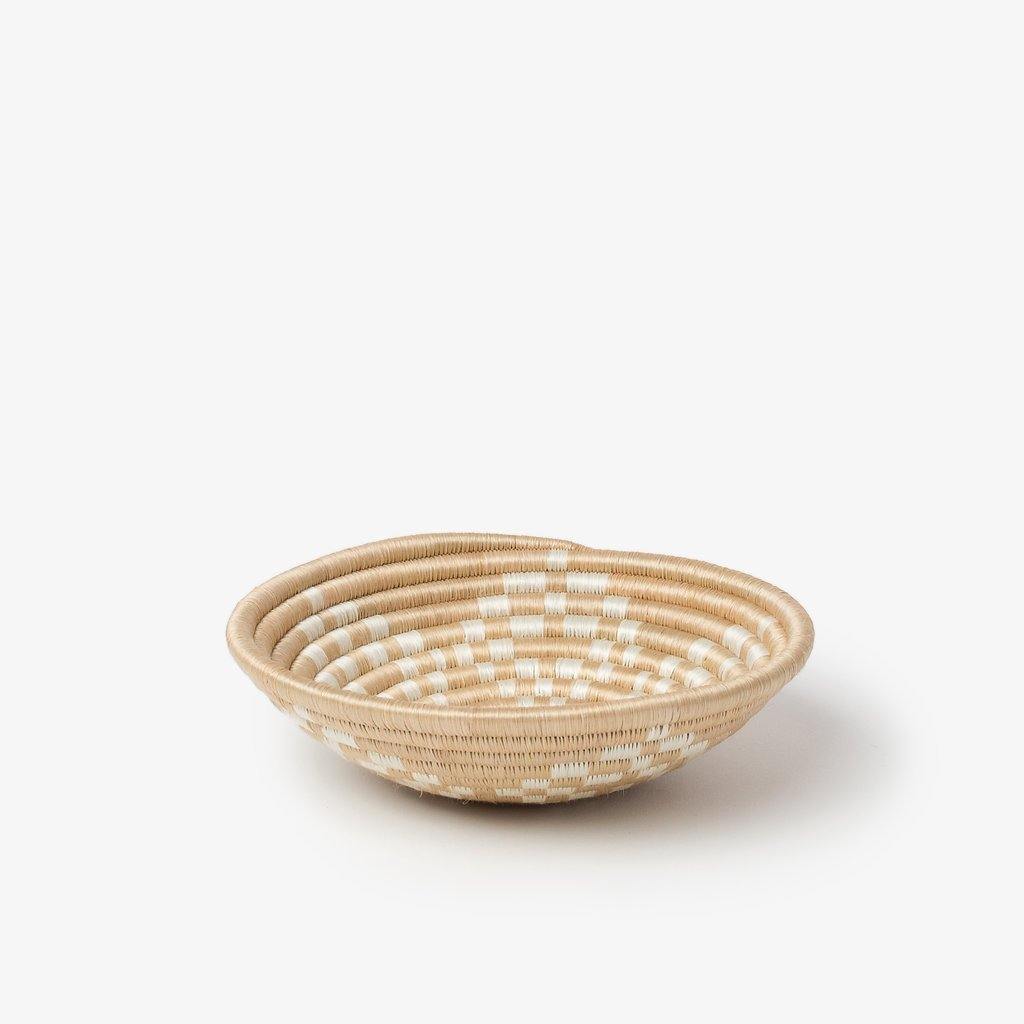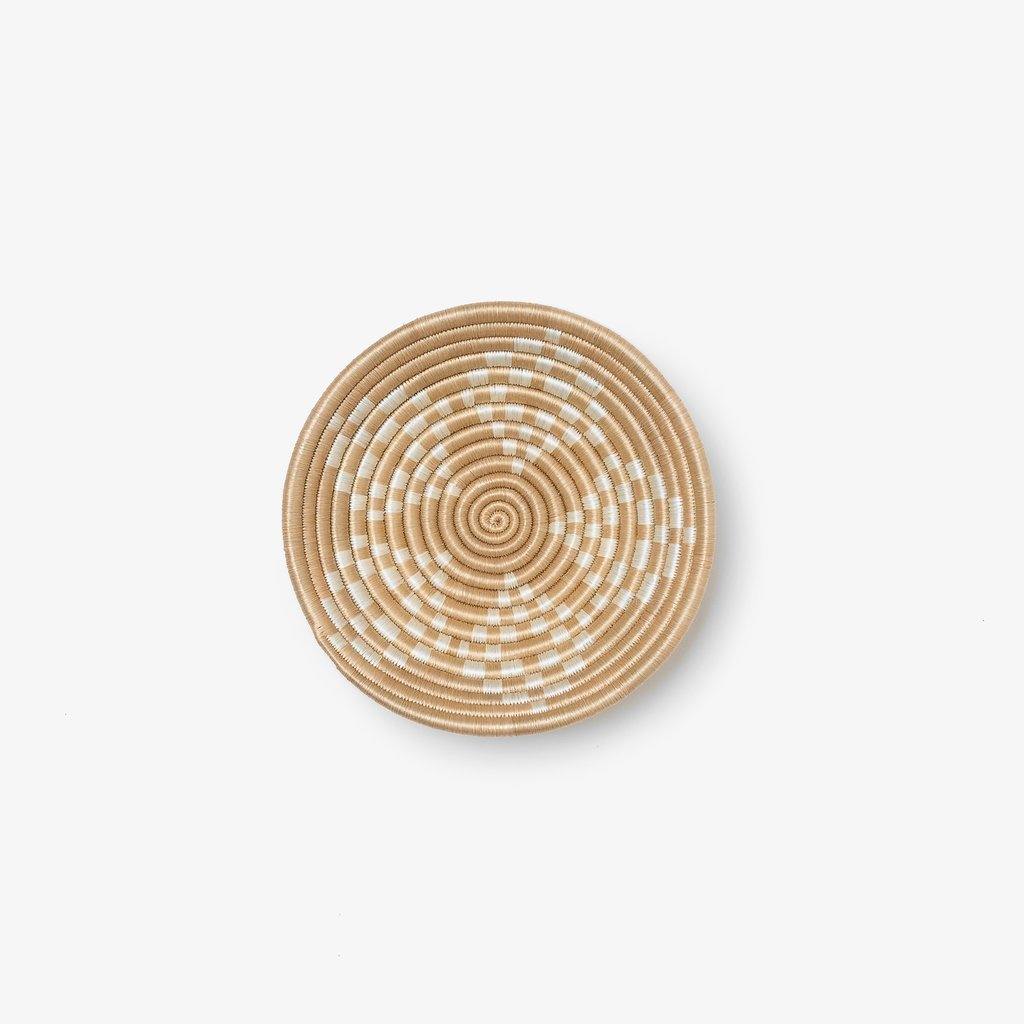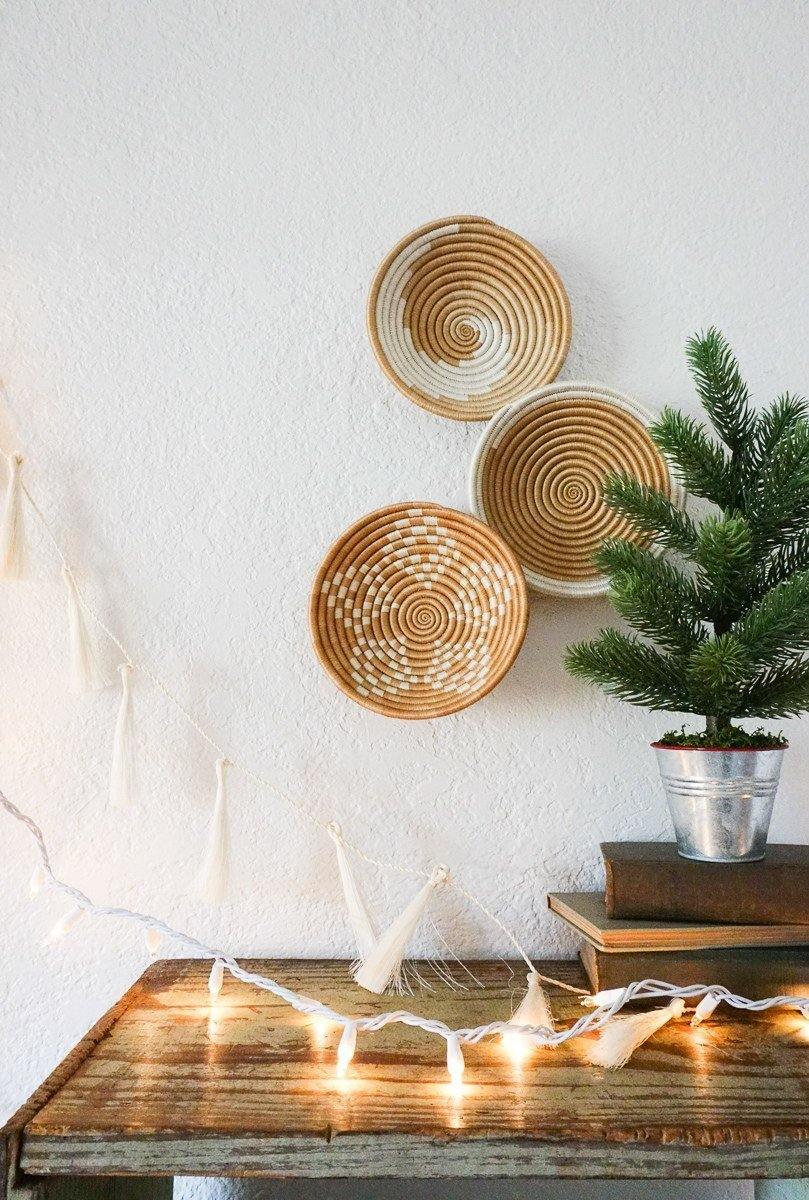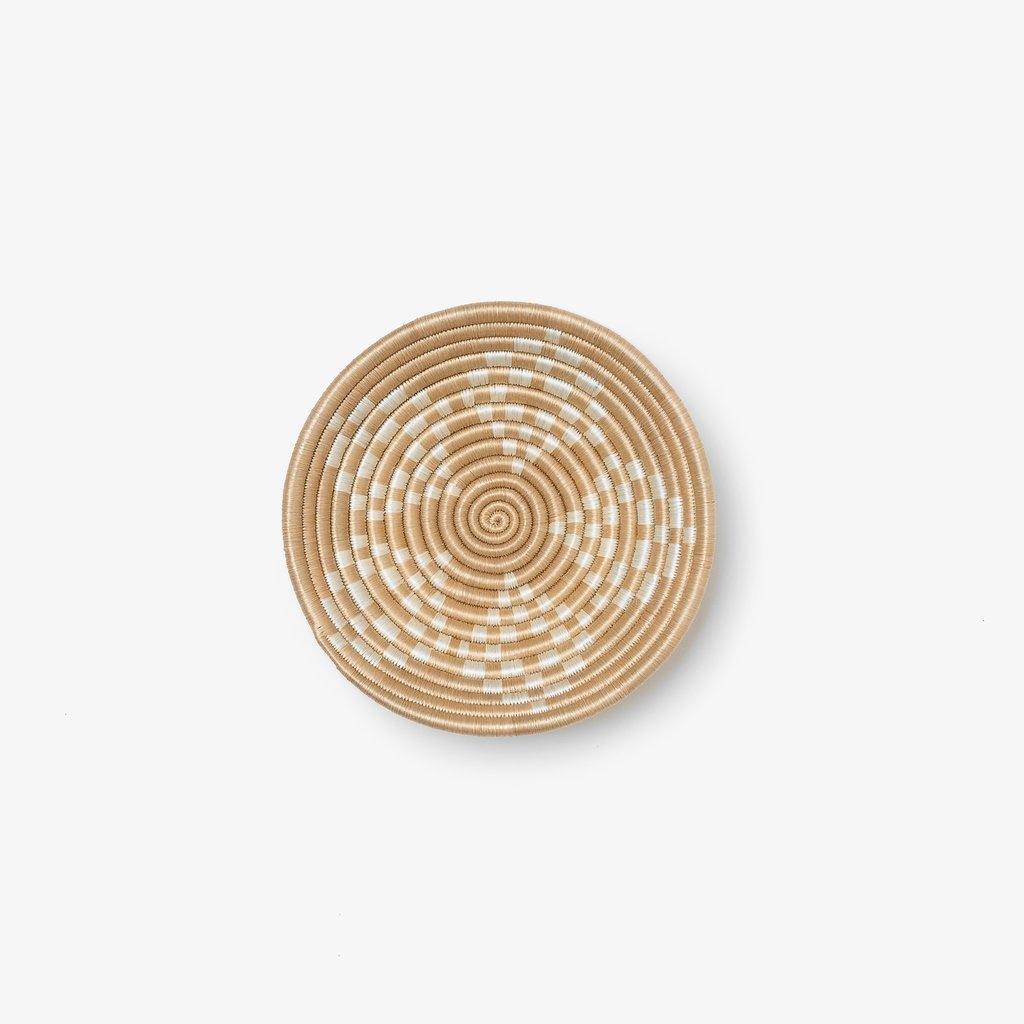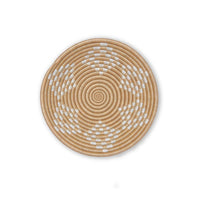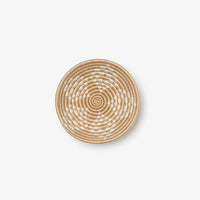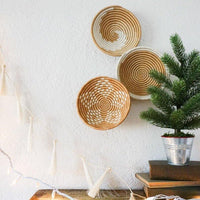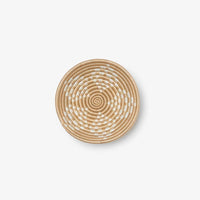 Bariku Woven Bowl - White
The Bariku Bowl is both functional and decorative, with a diamond-shaped hand woven pattern.  
All of Azizi Life's woven bowls are created from dyed natural sisal fibres woven over a core of forest grasses. The weavers begin in the middle of the basket, carefully threading the sisal around and around to create this beautiful design. The tea colour is created when the naturally-white sisal fibres are steeped in Rwandan-grown tea leaves!
The Bariku bowls are made by artisans from the Abizeranye Cooperative. Artisans work 1-2 days to weave a small bowl, 2-3 days to weave a medium bowl
Origin: Rwanda
Maker: Abizeranye Cooperative, Azizi Life 
Process: Hand Weaving 

Materials: Crafted from 100% naturally dyed sisal fibres threaded over a core of locally-gathered forest grasses
Colour: Tea & White

Size: Small: 7" diameter, Medium: 12" diameter 
Care: Wipe with a damp cloth 
Note: Each woven bowl has a loop on the back for hanging
Customer Reviews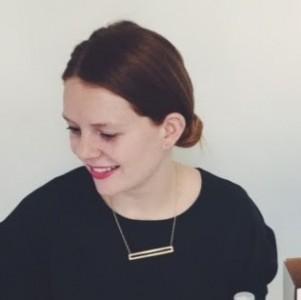 HH
07/13/2021
Health H.

Canada
LOVE these!
These bowls are the perfect addition to our space. They add a warm and cozy feel, while still being functional. It's also nice knowing we purchased from an ethical producer vs a big box store. Highly recommend!