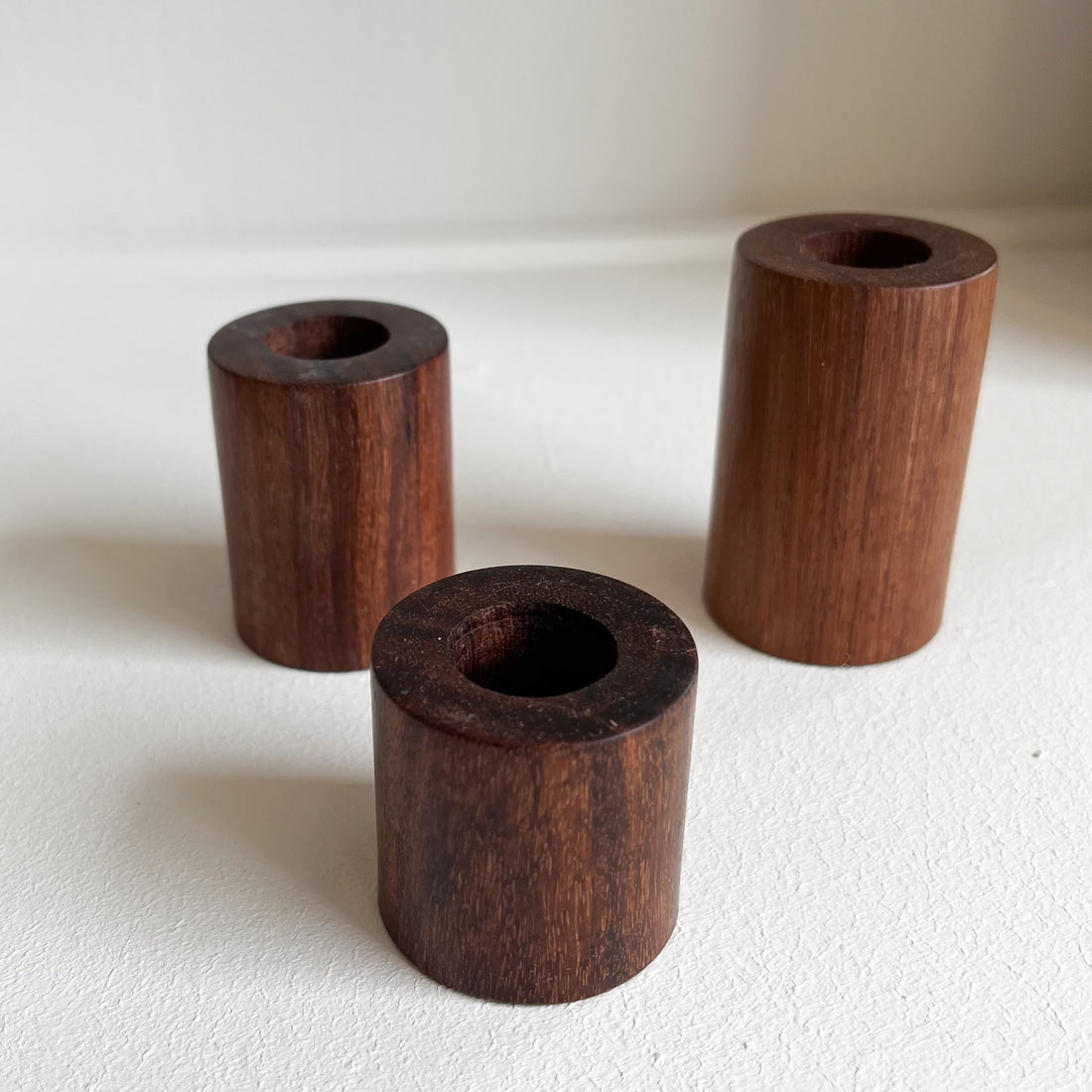 Minimalist Candle Holder | Set of 3
Decorative hand-carved minimalist taper holders. 
Sold as a set of 3. 
Made in the Peten Jungles of Guatemala. 
Woodwares are handcrafted from sustainable and locally-sourced wood, ensuring each product is not only a unique work of art but a true expression of the beauty and biodiversity of the Guatemalan jungle.